Final Day Of Fun for P7...at Funny Farm Adventures, Castlewellan
Day 1 Auditions- Bronte's Got Talent
Day 2 Auditions - Bronte's Got Talent
Final - Bronte's Got Talent
Sport's Day
Foundation Stage, KS1 & KS2 winners
Winning Countries from Sport's Day
More photographs on class pages
York Trip 2018 - Day 4 - Homeward Bound- A fantastic trip away and well done to all the children - they were a pleasure to take on the trip and represented our school extremely well! Enjoy the week off!!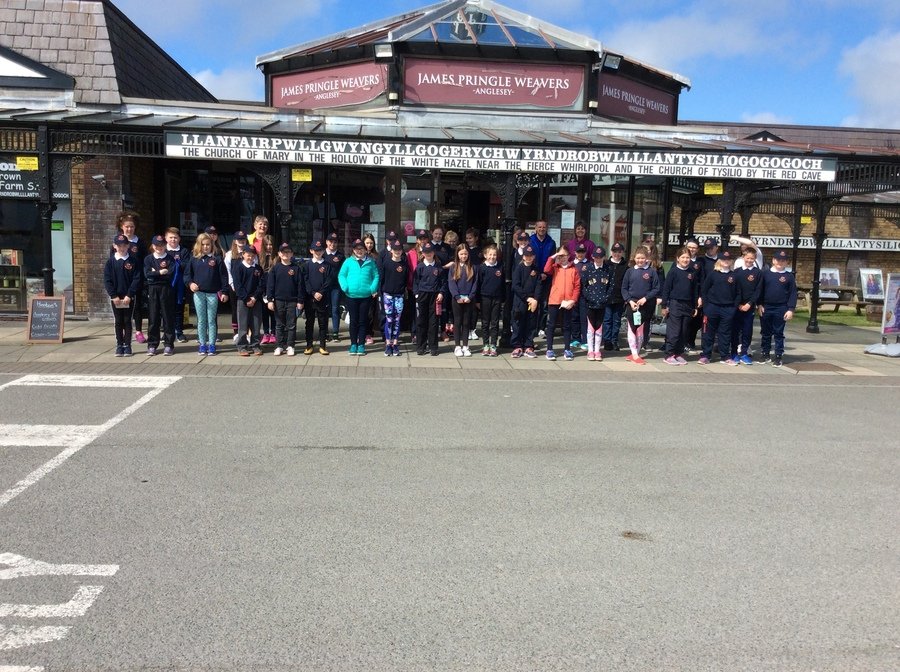 York Trip-Day 3- Lots of fun at Flamingo Land!
York Trip - Day 2- York Minster, Jorvik Centre, Bronte Parsonage...and lots of sweets!!
Spring Concert April 2018
P7 Road Safety Quiz Team reach Northern Ireland Final!!Visit the P7 class page for details!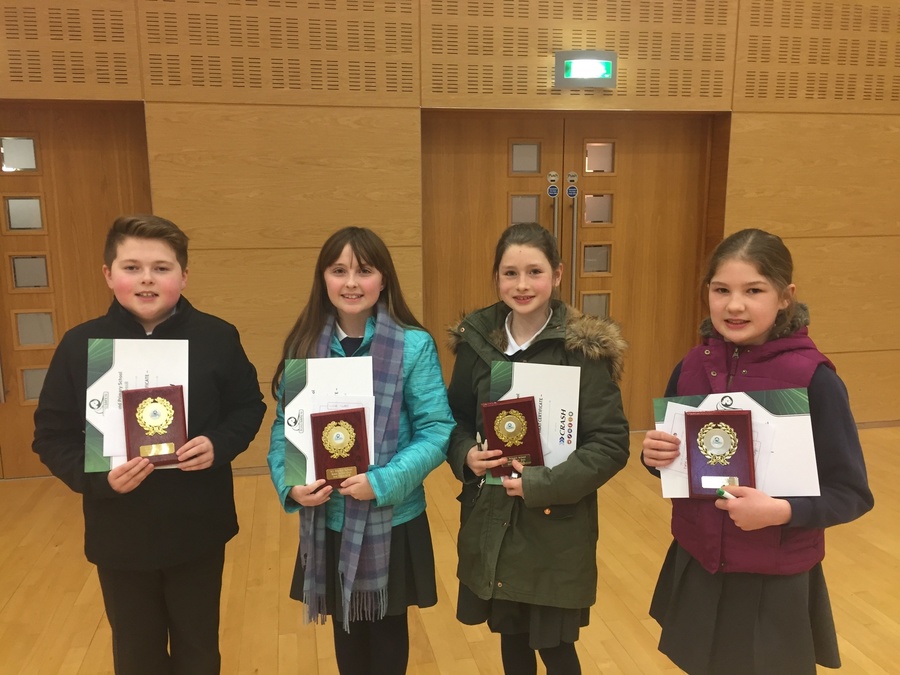 Our football team shared the Premier title with Donacloney PS at the recent Evo Soccer tournament. Well Done !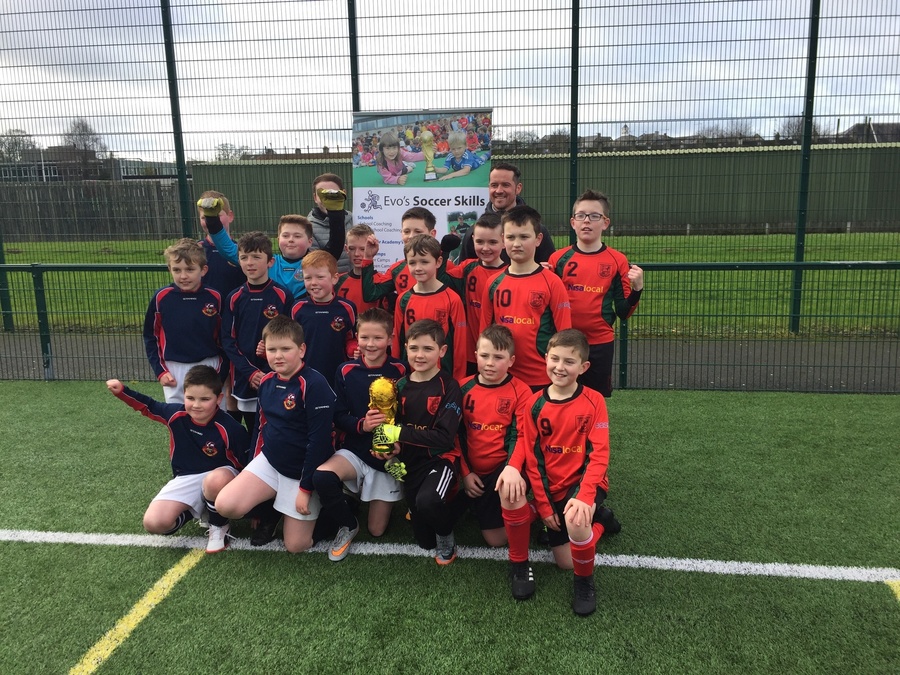 Santa and Rudolph came to our school.
We had a brilliant time!
We had great fun at our Christmas parties!
P1-P7 perform "Christmas Around the World"
Bronte School Council who helped organise our
"What I'm gonna be" and Movie Day
Check out Class Pages for more photographs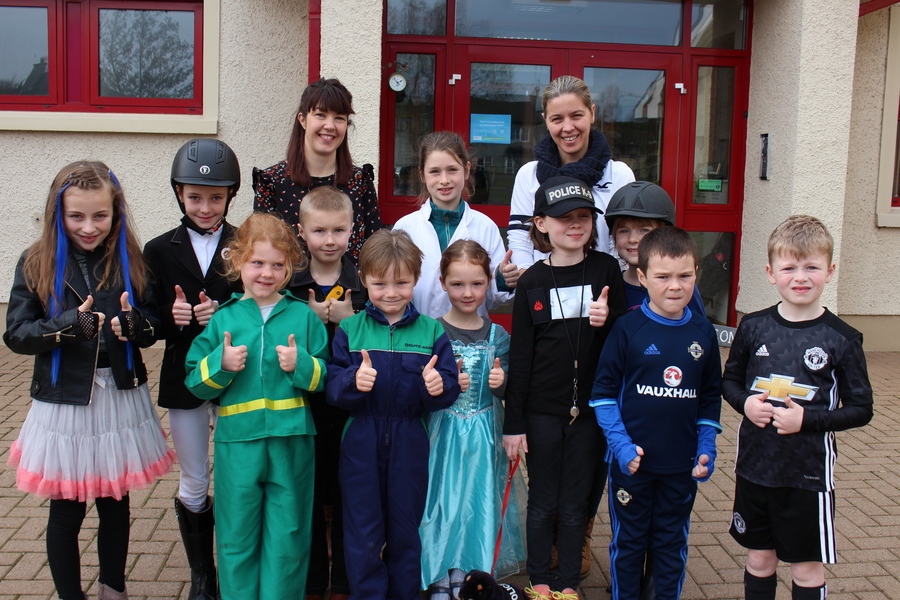 Irwyn McKibbin on behalf of Heartbeat NI presents Bronte PS with a defibrillator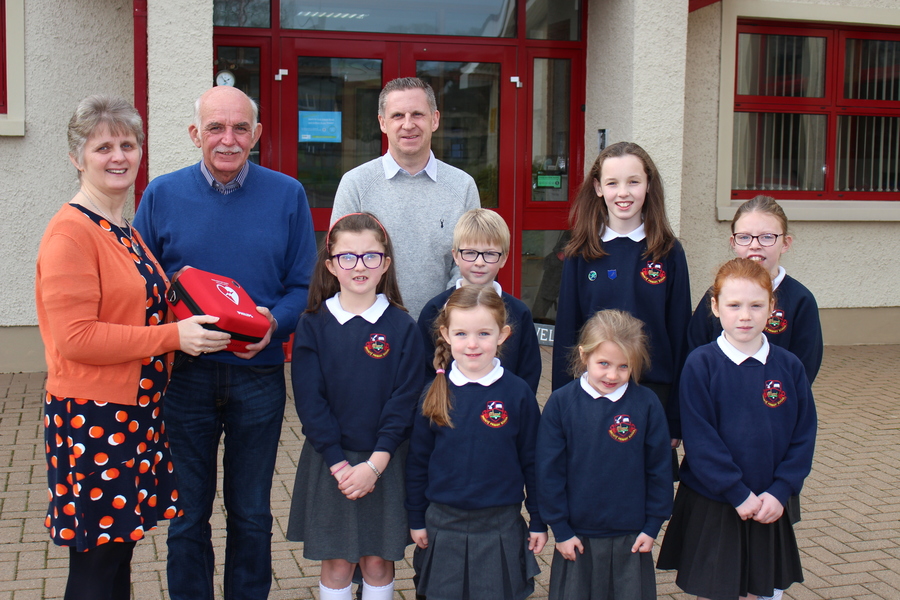 This year's winners:
1st Tara Lennon
2nd Rachel Graham and Amy Porter
3rd Harry McCallister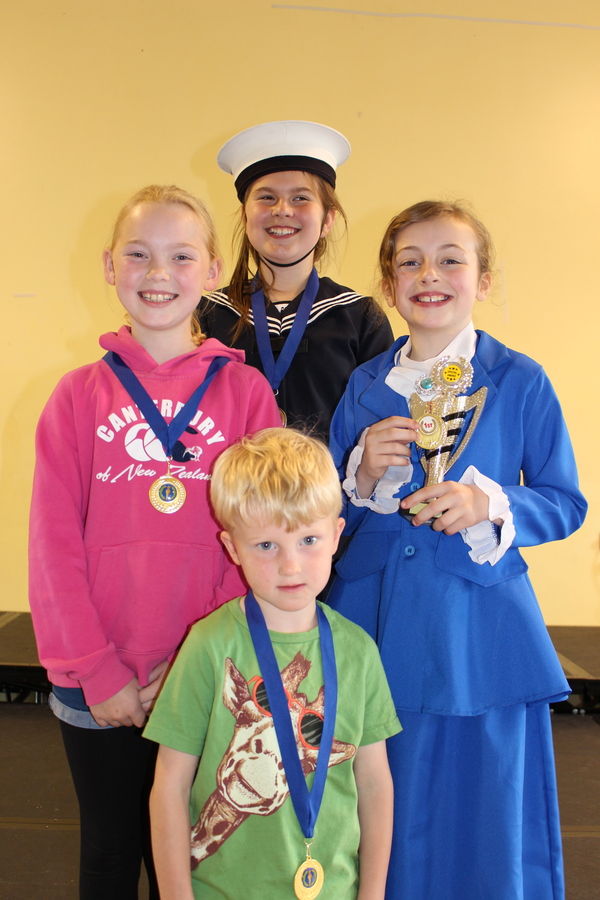 Finalists with members of School Council
Special Assembly to mark retirement of Mrs Young and Mrs Frazer
Primary 2 and Primary 4 shared memories of Mrs Young and Mrs Frazer.
Pupils said a poem about Mrs Young and the School Choir sang a song about Mrs Frazer.
Mrs Young presented the Karen Young Cup for Foundation Stage Mathematics, to Luke Acheson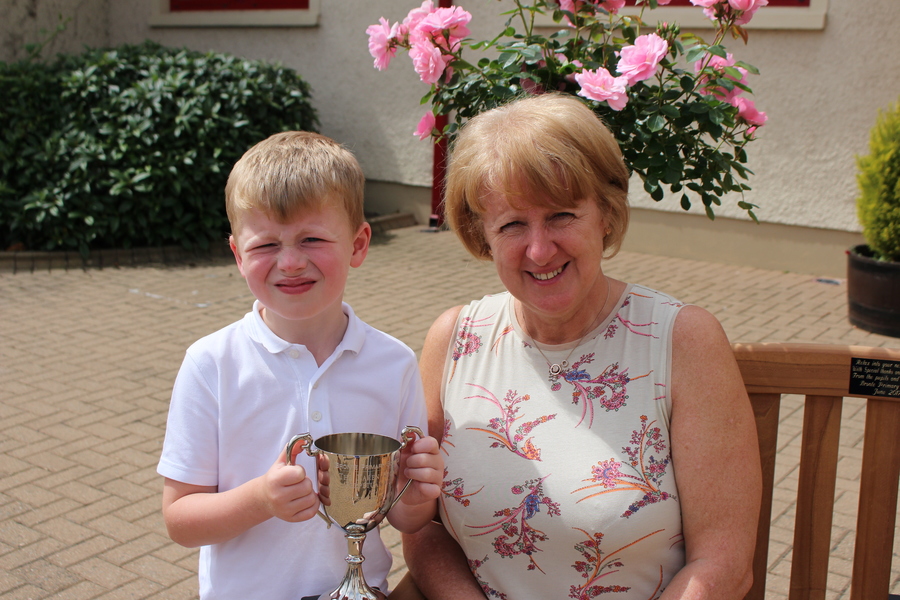 Mrs Frazer presented framed Bronte Pictures to the School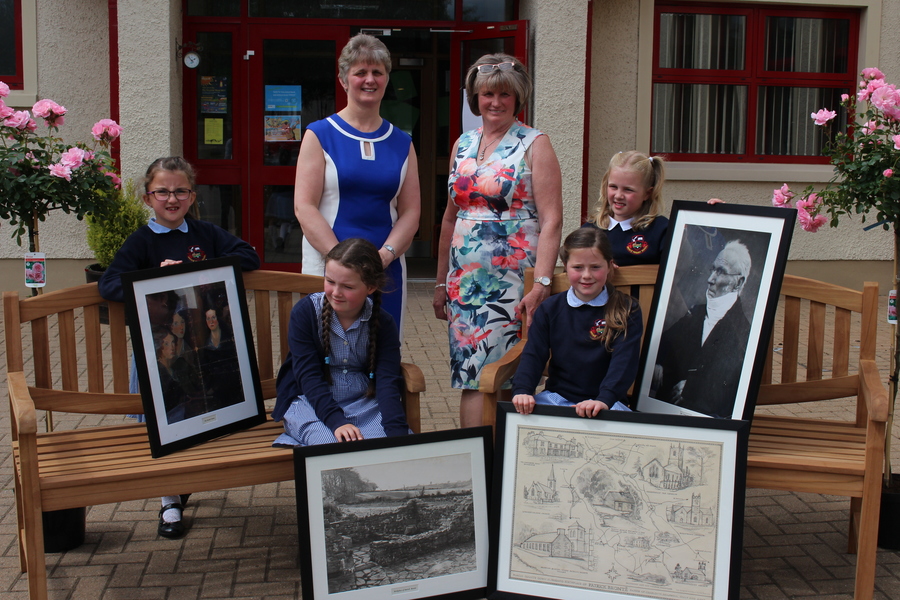 Members of PTA and Board of Governors presented gifts to Mrs Frazer and Mrs Young on behalf of Pupils, Parents and Governors.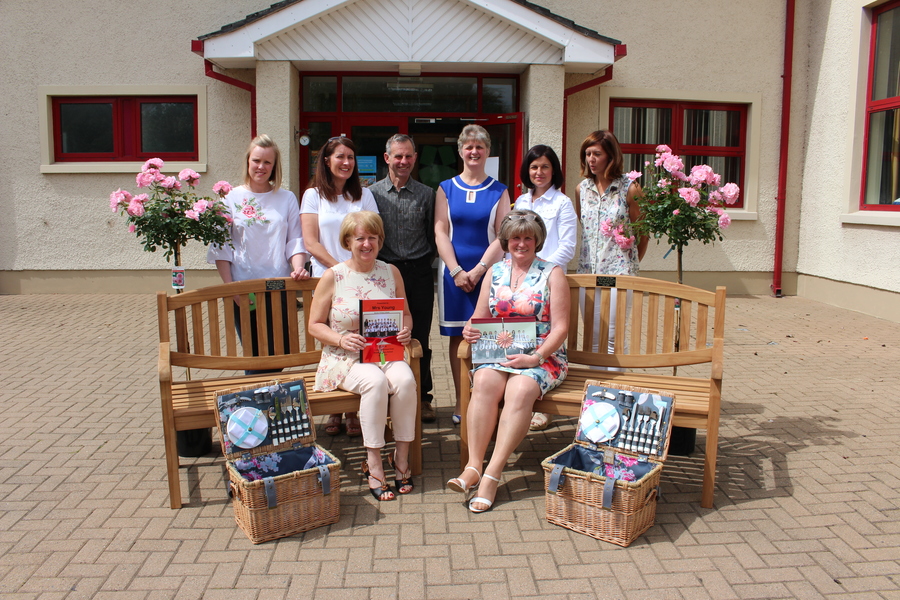 PTA Barbecue and Fun Evening
was great fun!
Primary 7 put on a fantastic show with Sleeping Beauty
We enjoyed P7 Leavers' Assembly followed by our annual awards
Special Award in memory of Mrs Ferris, Vice-Principal
Mr Conrad Ferris presented The Margaret Ferris Memorial Cup for KS1 Presentation, to Anna Cowan.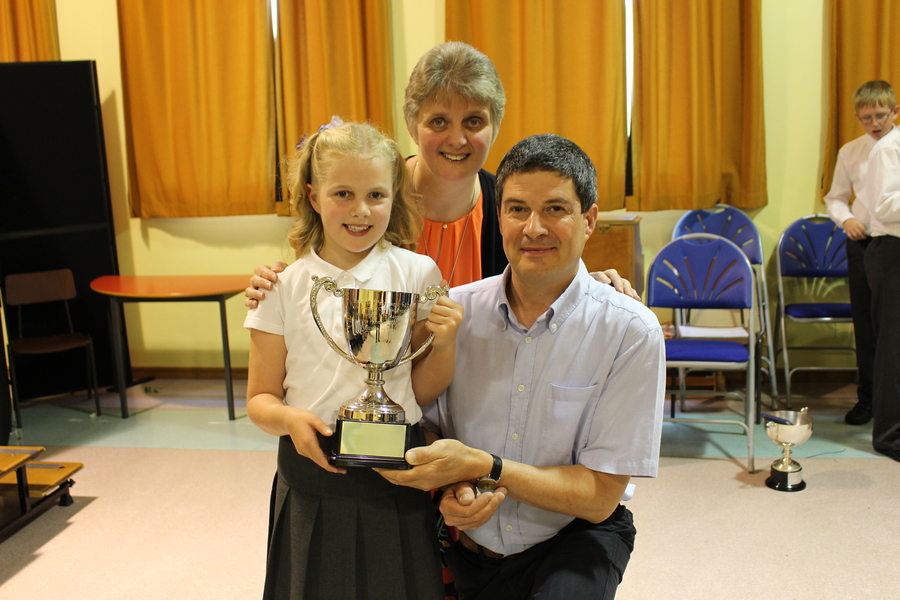 Award winners:
Jamie Quinn- McCrum Endeavour Cup; Paris Travers - Campbell Courtesy and Kindness Shield & Mathematics Achievement; Eve Fitzsimmons- World Around Us Cup; Emma Irwin - Edendale Literacy Cup and Sam Martin - Murdock Attendance Shield.
Football and Netball Awards:
Cathy Gardiner, Eve Fitzsimmons, Alex Barr, Paris Travers, Ben Davidson, Aaron Baxter and Harry Purdy with P7 teacher and PE Co-ordinator Mr Adamson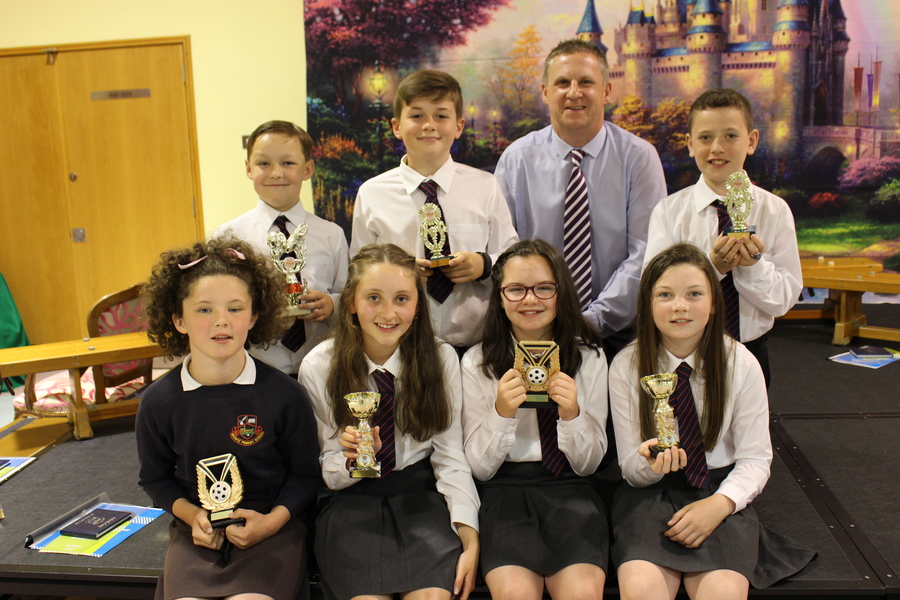 Our Netball Team won the tournament which took place at Iveagh P.S.
Sports' Day Champions
Jenna Cowan, Kyle Hutchings, Logan Robinson, Tommy Travers, Jasmine Foot, Paris Travers, Joseph Trimble and Cody Barr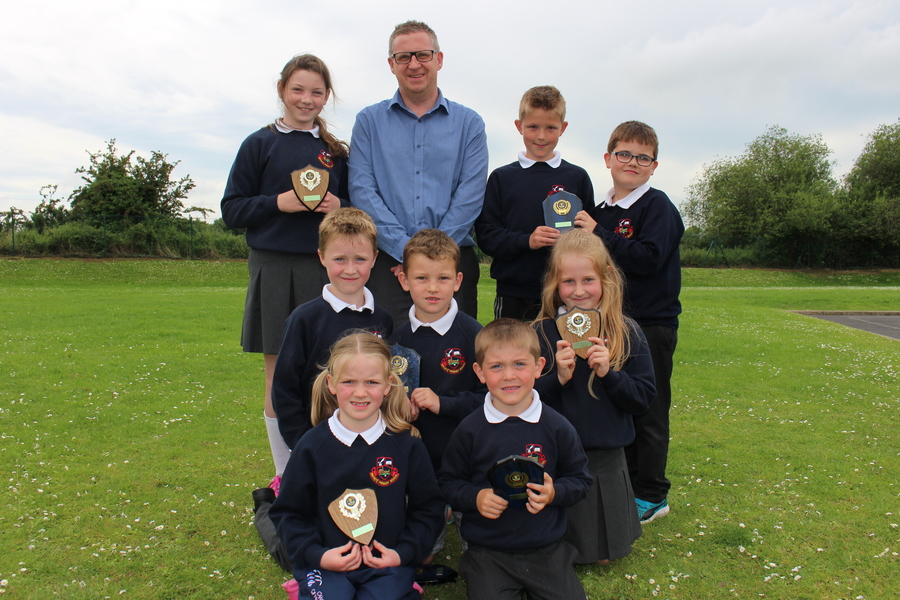 Bronte Spring Concert 2017
Primary 7 enjoyed a fantastic afternoon at the Inter-Schools Bowls Tournament. Many thanks to Rathfriland Bowling Club for hosting the event!
Congratulations to the boys' football team on winning the Premier League section of the Evo Soccer tournament. The boys have been in excellent form this year!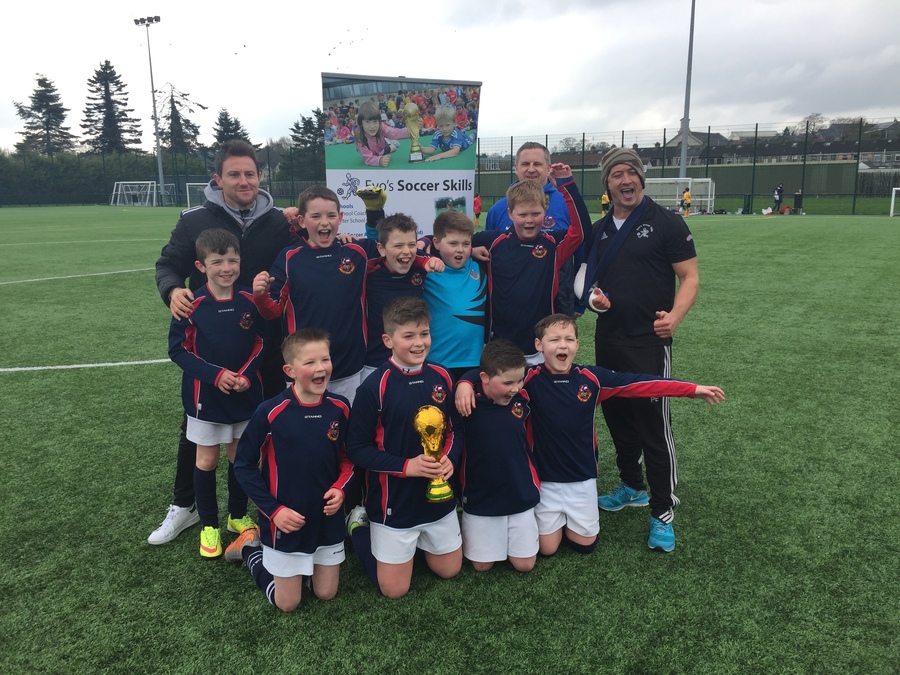 We had an extremely successful Coffee Morning and Bronte Bake Off in aid of Cancer Research
The girls' football team that took part in the Evo Soccer 7-a-side football tournament. The girls were winners of the South American League final!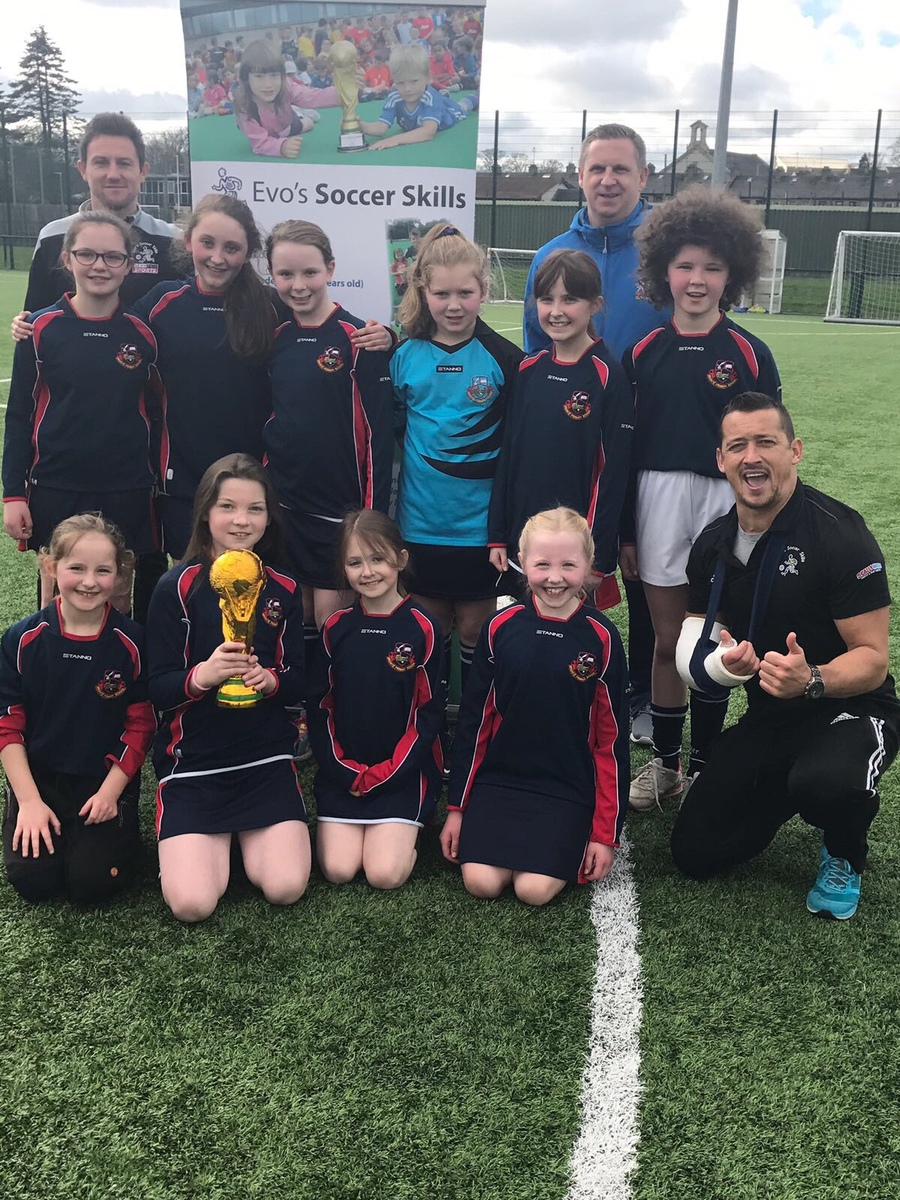 Class winners for World Book Day
Internet Awareness Day
Click on the link below to access information from NSPCC as to how to keep your child safe when they are online.
https://www.nspcc.org.uk/preventing-abuse/keeping-children-safe/online-safety/talking-your-child-staying-safe-online/
DAIRY COUNCIL FOOD AND FITNESS
On Monday 13th February the Dairy Council visited Primary 5 and 6 to teach us about healthy eating and keeping fit and active everyday.
Cross Cultural Music & Dance with St Francis Primary School Loughbrickland
Amazing Journey
We had a great time with Amazing Journey on Friday 27th January 2017
Action MS Thank You Luncheon, Crown Plaza Hotel, Belfast
January 2017
Pupils who raised £100 or more for the Action MS Sponsored walk, were invited to the special Thank You luncheon in Belfast.
Pupils who raised £100 or more for Action MS, with other members of their family who helped with raising the sponsorship money.
(Click on photos to see larger images)
The Primary 7 Quiz Team who took part in the Northern Ireland Road Safety Quiz in Newry, January 2017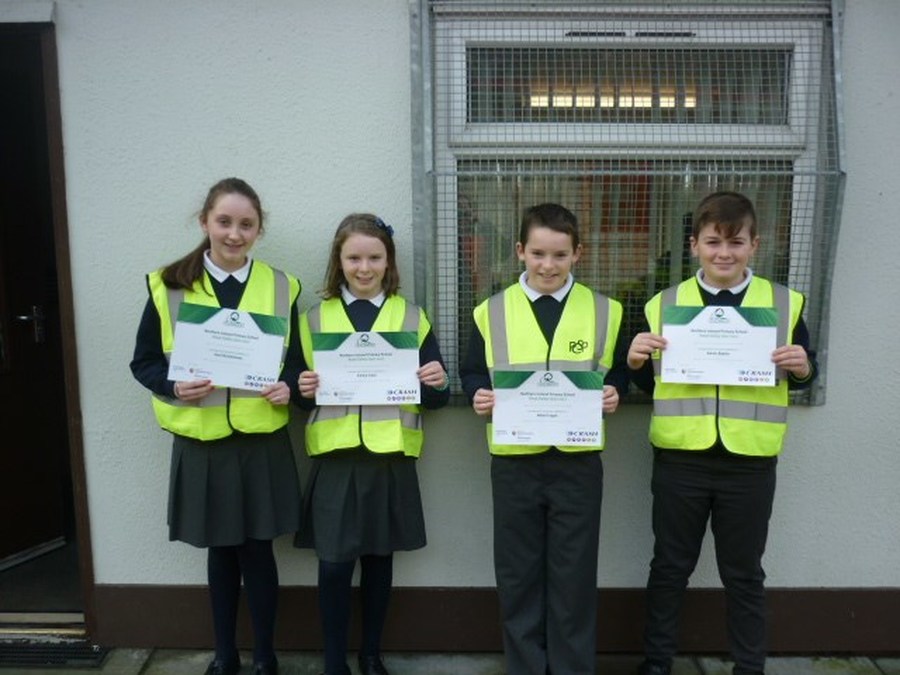 The football team participating in the indoor 5 - a - side tournament in Kilkeel Leisure Centre