Santa comes to our Christmas Party
P4 - P7 Carols and Readings
Whoops A Daisy Angel Nursery Nativity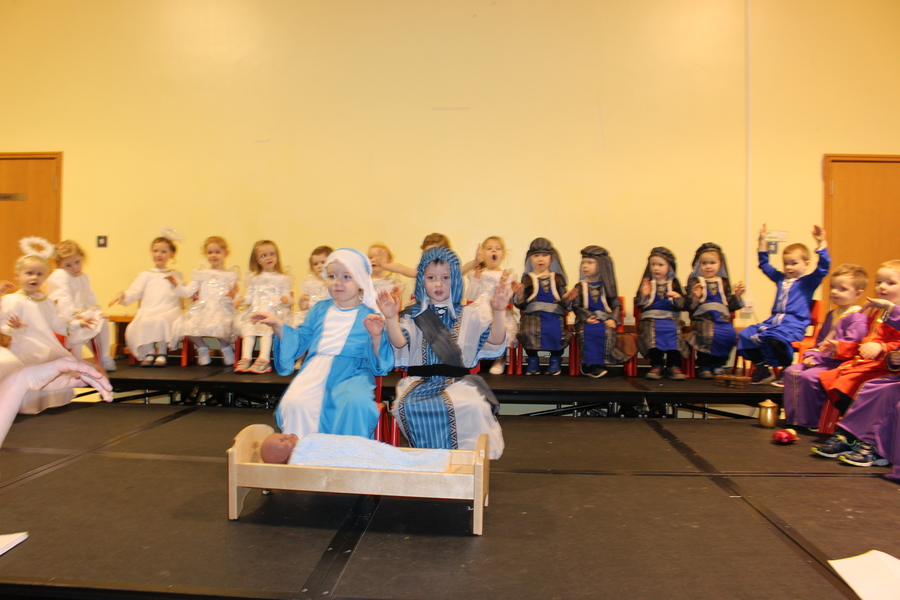 More photographs on Nursery page
P1-P3 visit Armagh Palace Stables for Christmas Through The Ages
Look at class pages for more photos
Christmas Comes to Bronte
Open Afternoon
Monday 5th December 2016
Bronte School Choir participated in the
Sound of Action Concert in St Anne's Cathedral
in aid of Action Cancer
1st December 2016
1st December 2016
We enjoyed a fabulous Christmas Dinner.
Thank you Mrs Megaw and all your helpers!
We learnt lots about Ulster Scots in the Schomberg Society Assembly and Workshops
November 2016
Well Done to all those who participated in the Banbridge Speech and Drama Festival and thanks to teachers Mrs Young and Mrs McKnight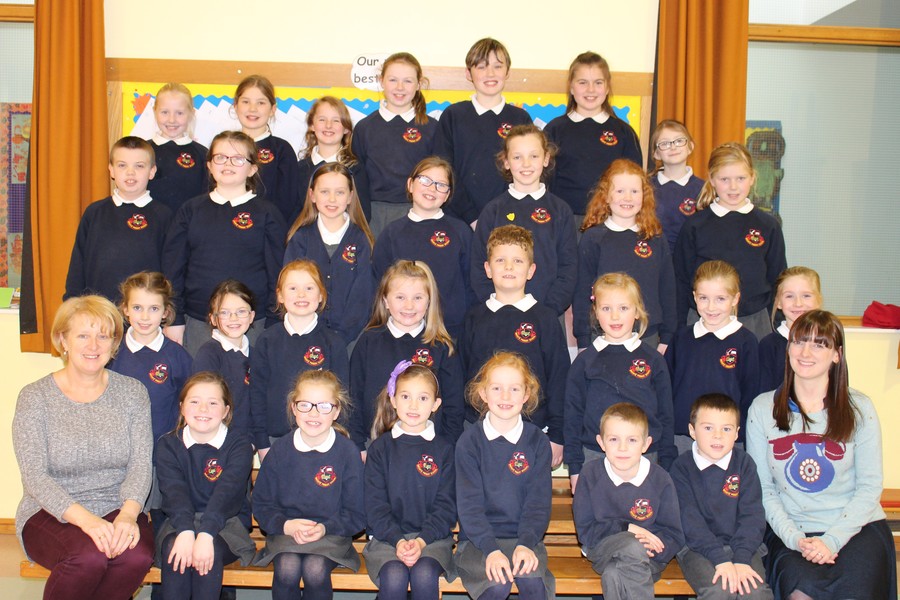 Special Congratulations to
Zara Calvert and Charlie McCullough
who both won first prize in their class in the festival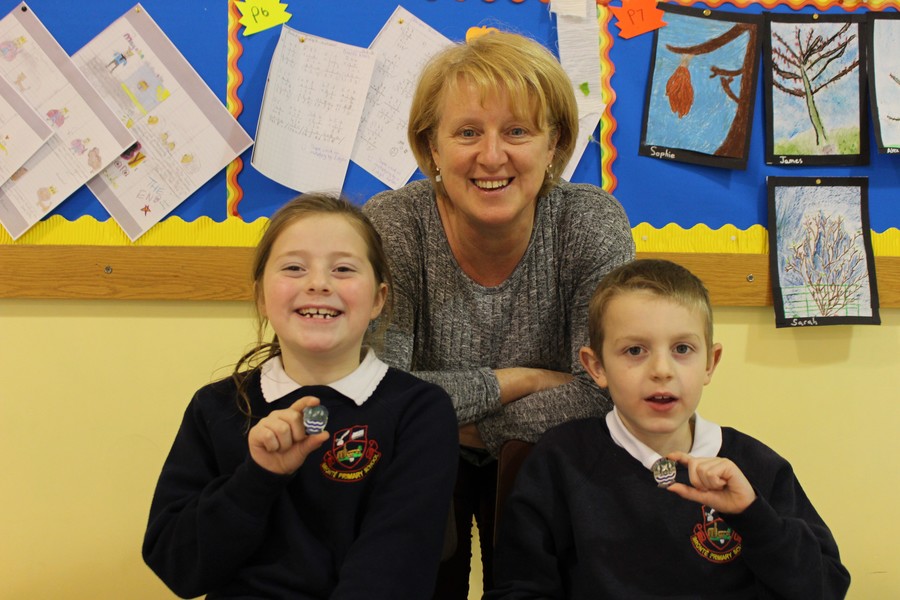 Bronte School Council organised a Pyjama Movie Day to raise money for Children in Need
We raised £250!!!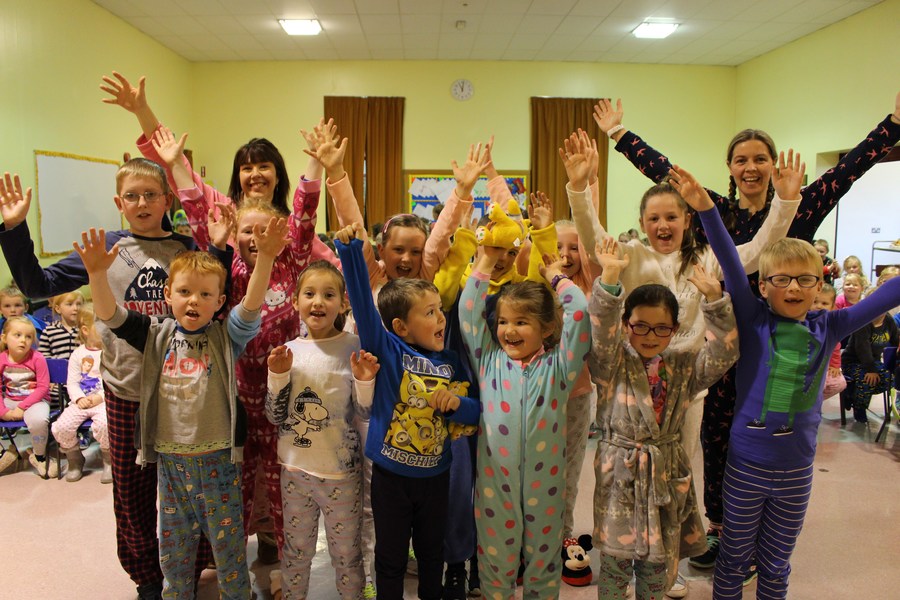 Everyone had a great day!!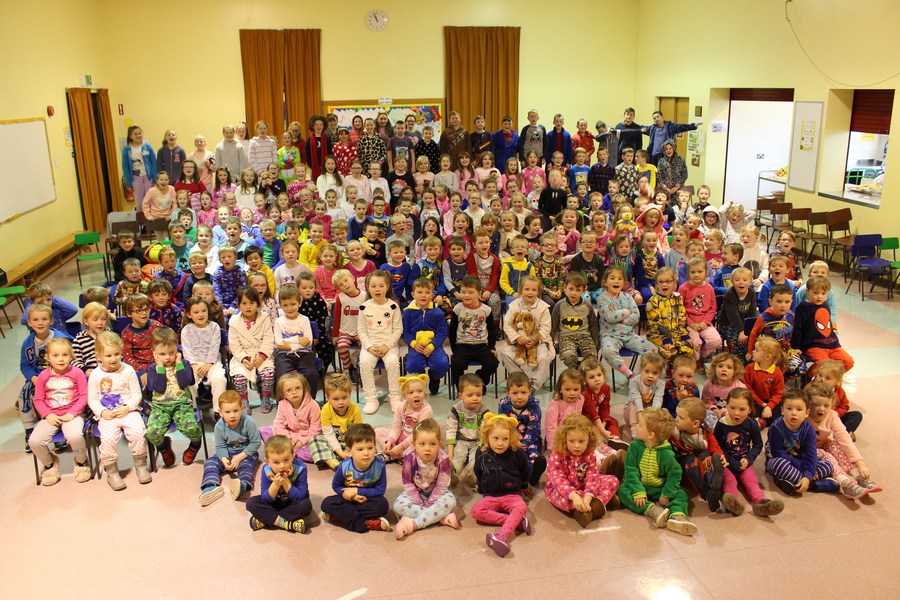 Purple Day - Planting Crocus Corms - Raising Awareness of Polio in Third World Countries
P.1 & P.2 Welly Walk to Tollymore.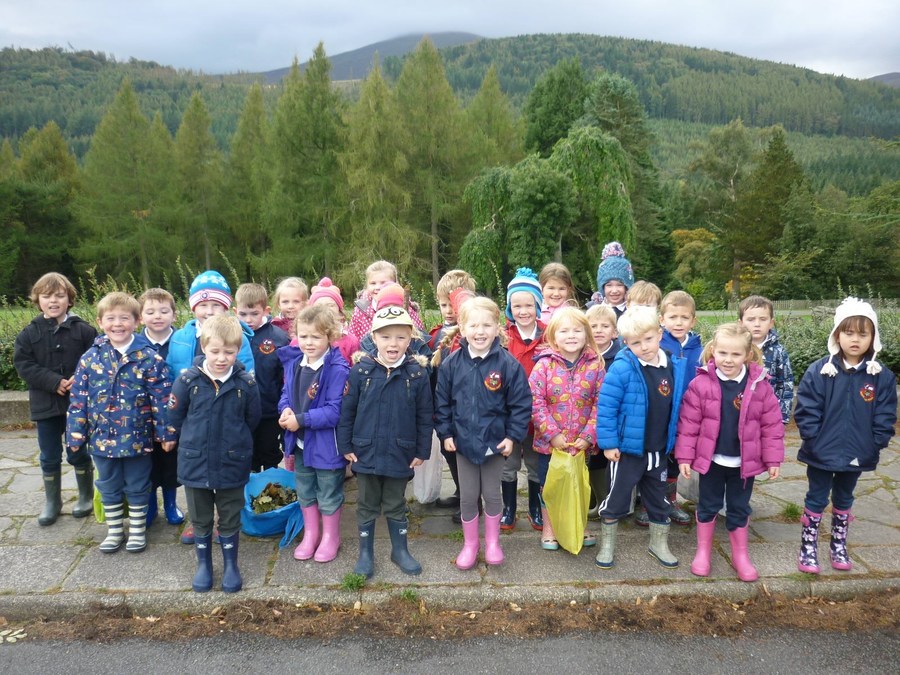 Look at class pages for more photographs
Book Fair Competition Winners
October 2016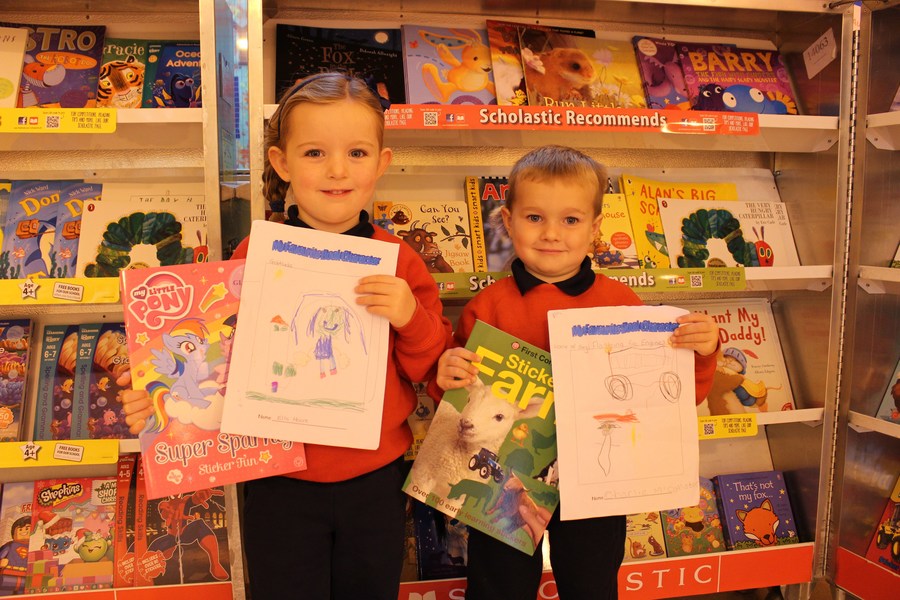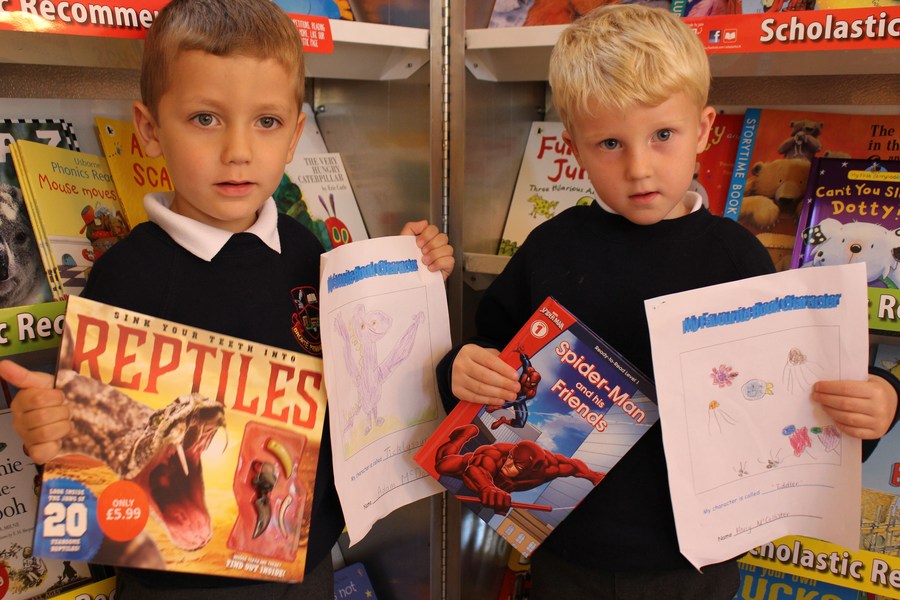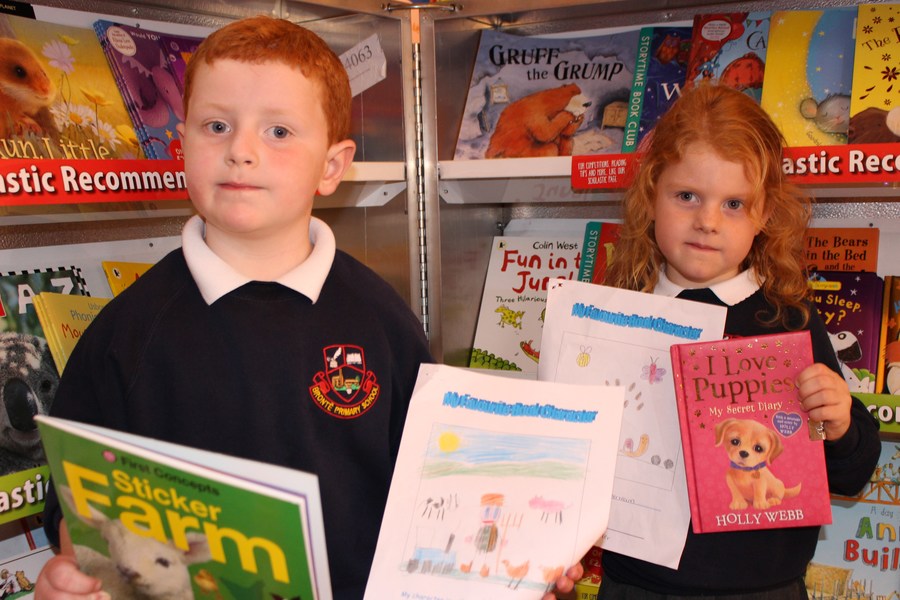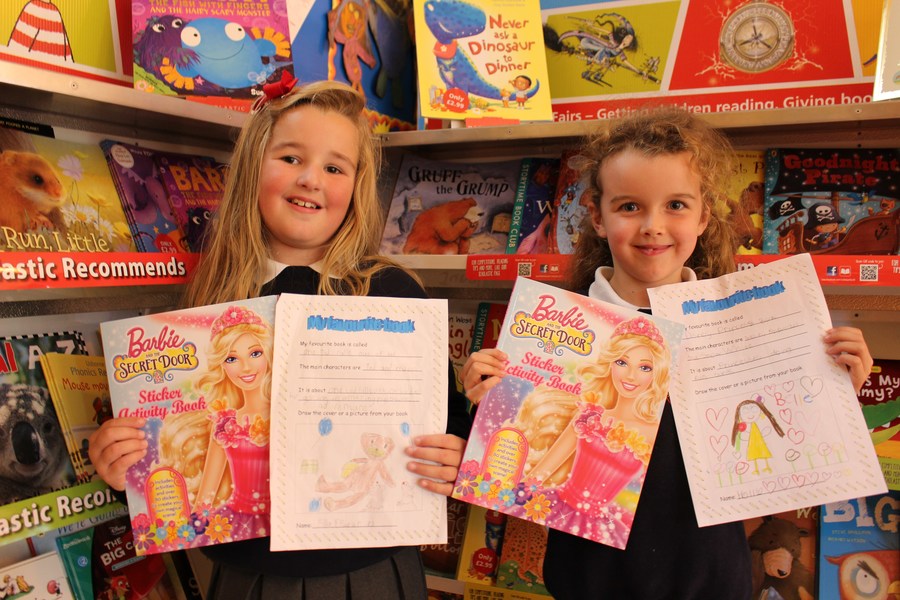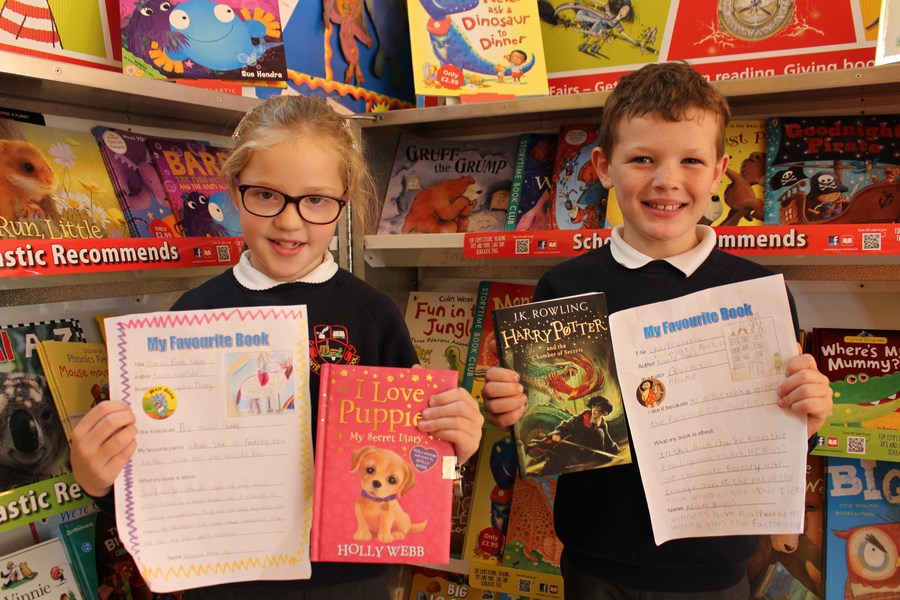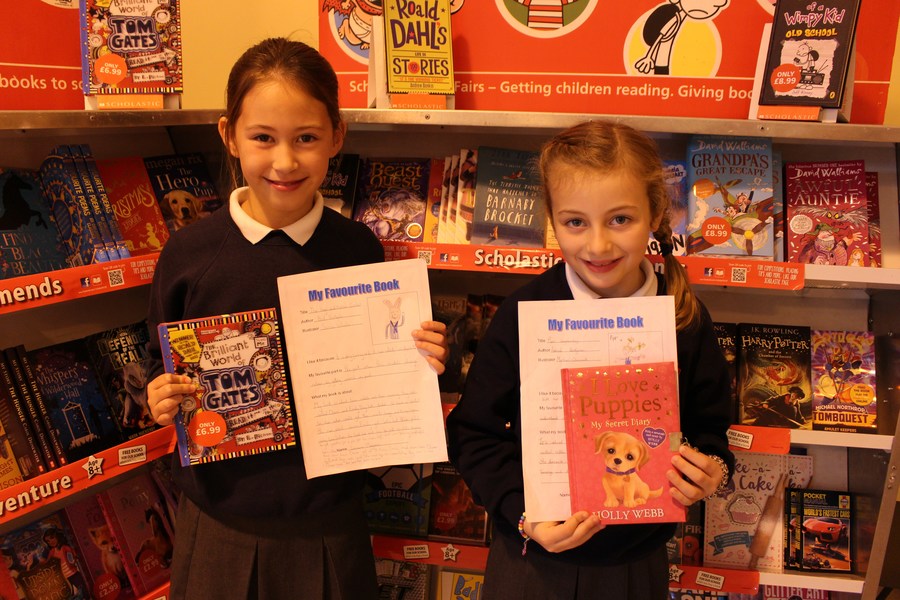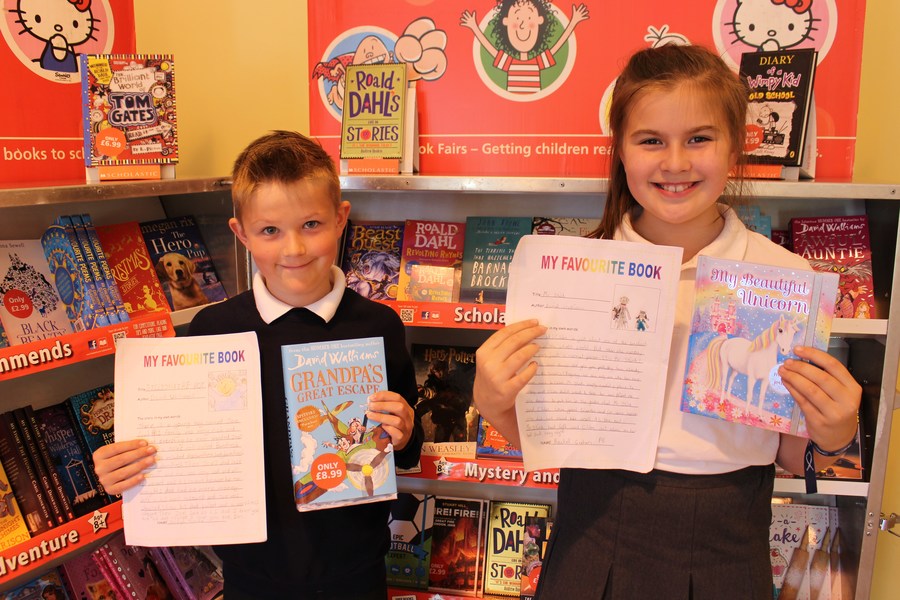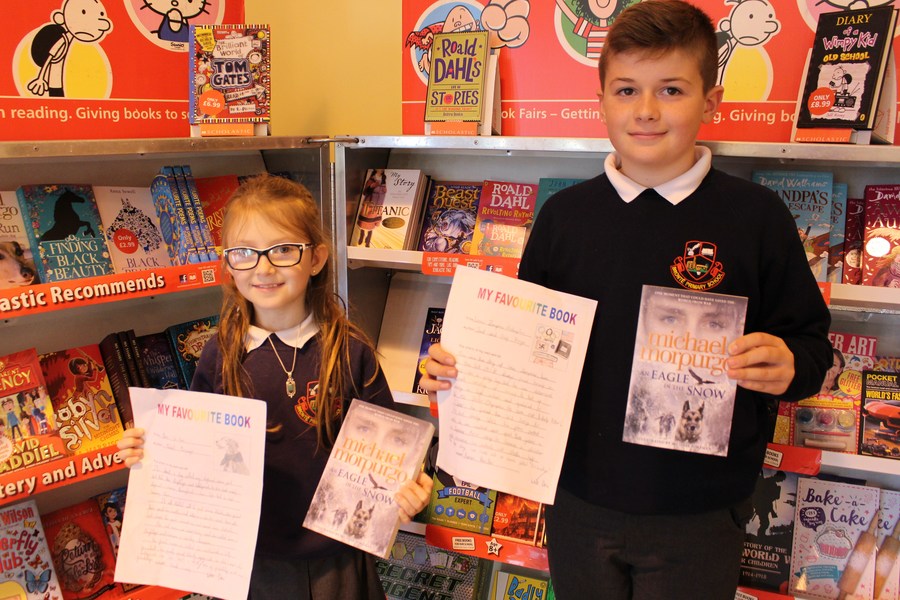 P6/7 Swimming Distance Awards
June 2016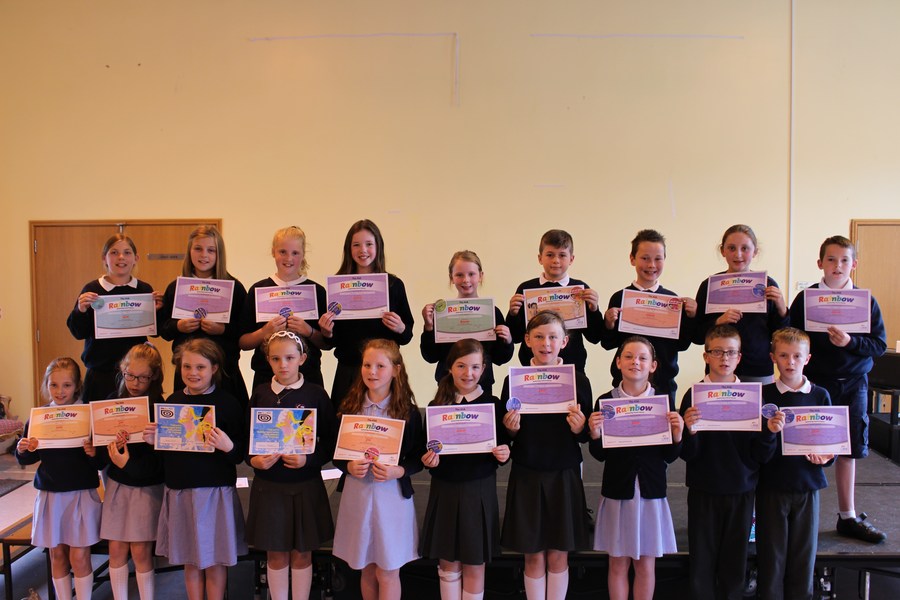 Netball Awards
Player of the Year: Rosalind Moorhead
Most Improved Player: Hannah Donnell
Bronte's Got Talent Final
Congratulations to all our winners!
First: Alex Barr and Rachel Graham
Second: Tara Lennon and Zoe Acheson
Joint Third: Alex Maginn and Emily Waddell
Bronte's Got Talent Day 4
Bronte's Got Talent Day 3
Bronte's Got Talent Day 2
Bronte's Got Talent....Day 1
Netball Tournament at Iveagh Primary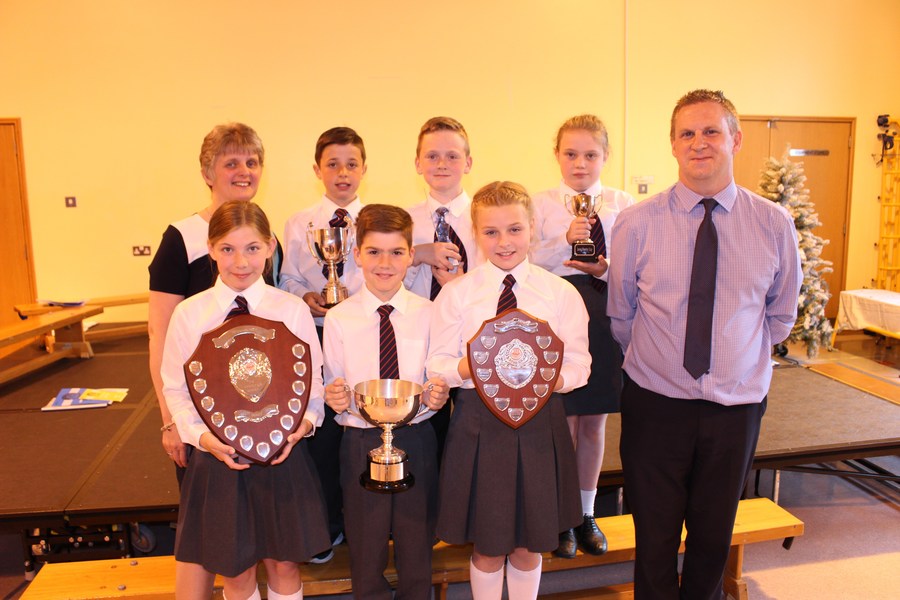 Edendale Cup - Literacy - Joseph Malcomson
Bank of Ireland - Numeracy - Andrew Cairns
Murdock Shield - Attendance - Rosalind Moorhead
McCrum Cup - Endeavour - Bobby Jones
Campbell Shield - Kindness & Courtesy - Adele Buller
Jones Cup - World Around Us - Hannah Donnell
Rugby Awards
Top Try Scorers - Aaron, Reece & Scott
Player of the year - Josh McKnight
Football Awards
Leading Goalscorer - Harry Annett
Most improved - Adam Logan
Player of the year - Scott Boyd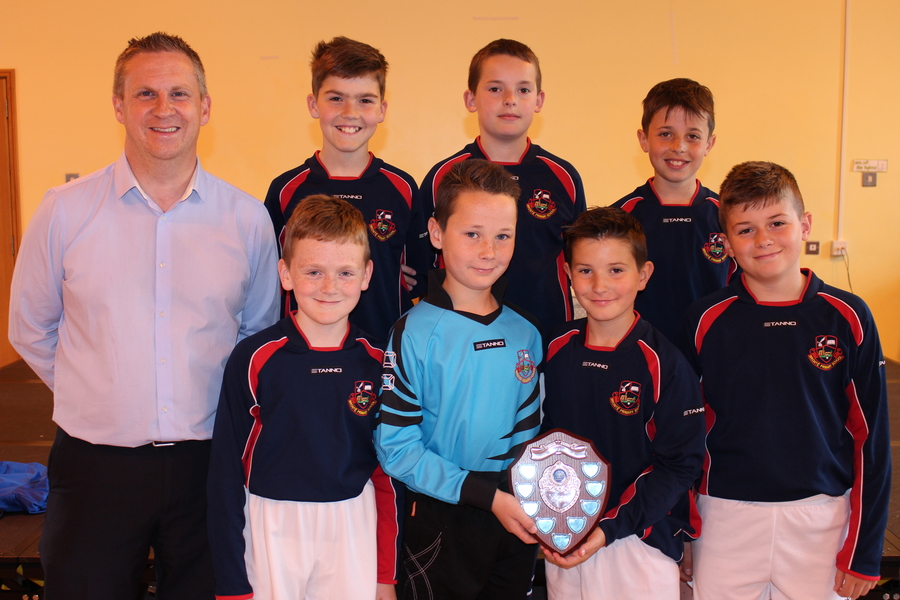 Mr Adamson and the Bronte Football team - winners of the St Mary's Shield.
P.7. Performance - Snow White
Nursery Graduation June 2016
Sports' Day Thursday 2nd June 2016
Sports' Day Awards June 2016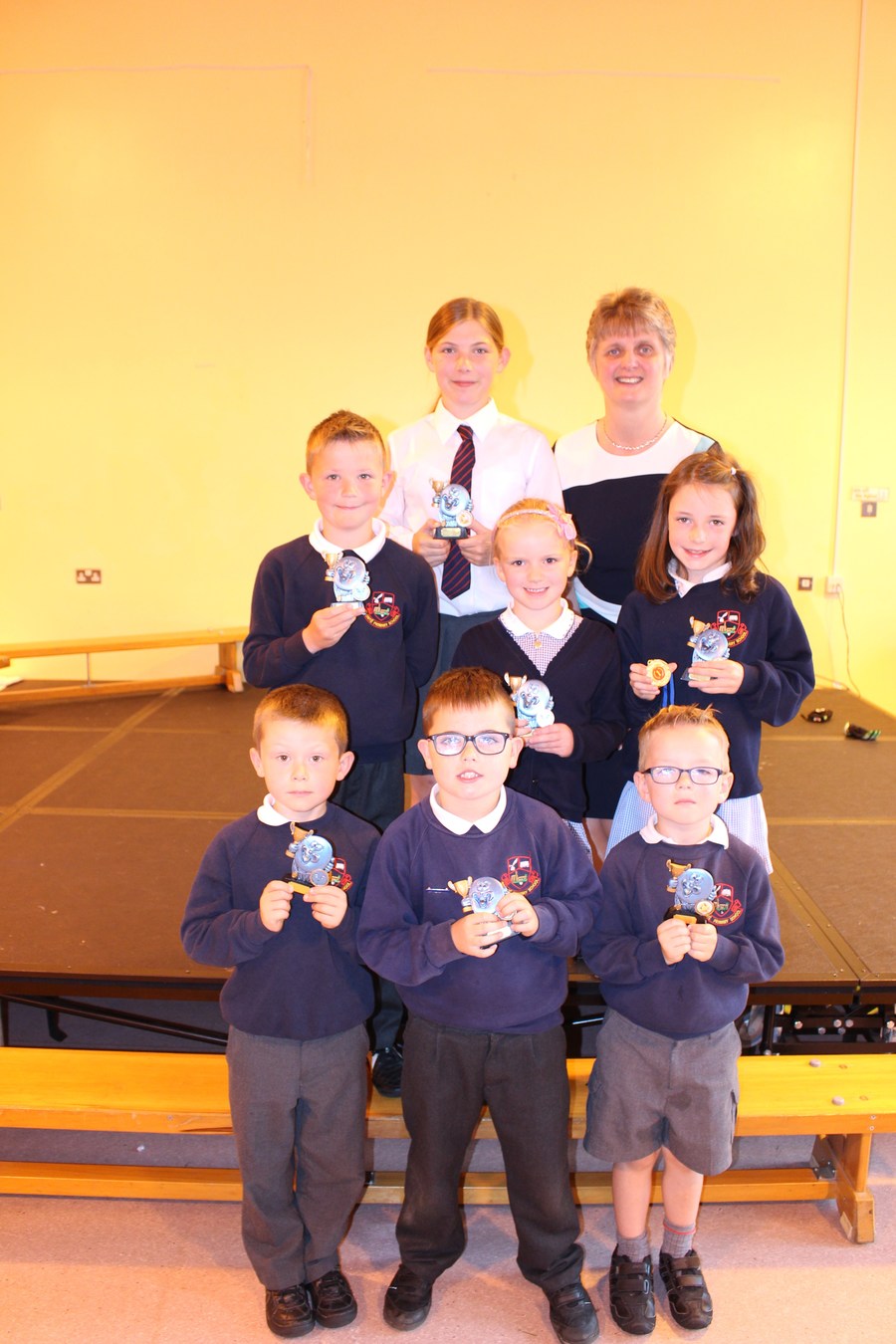 Prize Winners:
Foundation - Jenna Cowan, Roan Meeke & Matthew McAllister
KS1 - Taylor McKnight & Cody Barr
KS2 - Adele Buller & Joseph Trimble
Congratulations to all our Portadown Music Festival April 2016 Entrants
Emily Waddell, Zara Andrews, Esther Campbell & Bindi-Lee McQuaid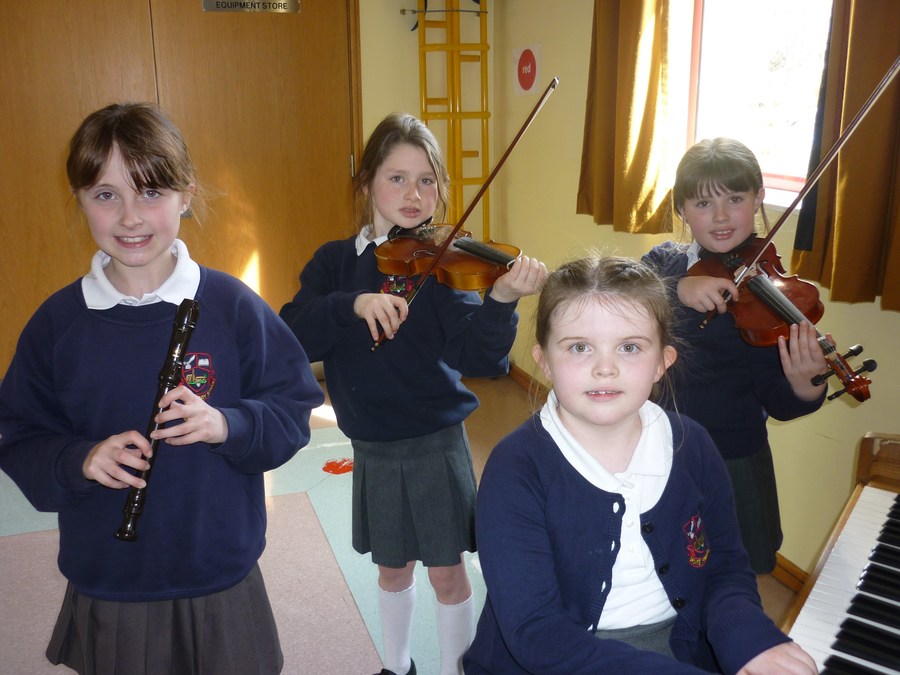 Congratulations to Emily Waddell.
3rd in Preliminary Grade Piano Class and
4th in P.5. Girls Recorder class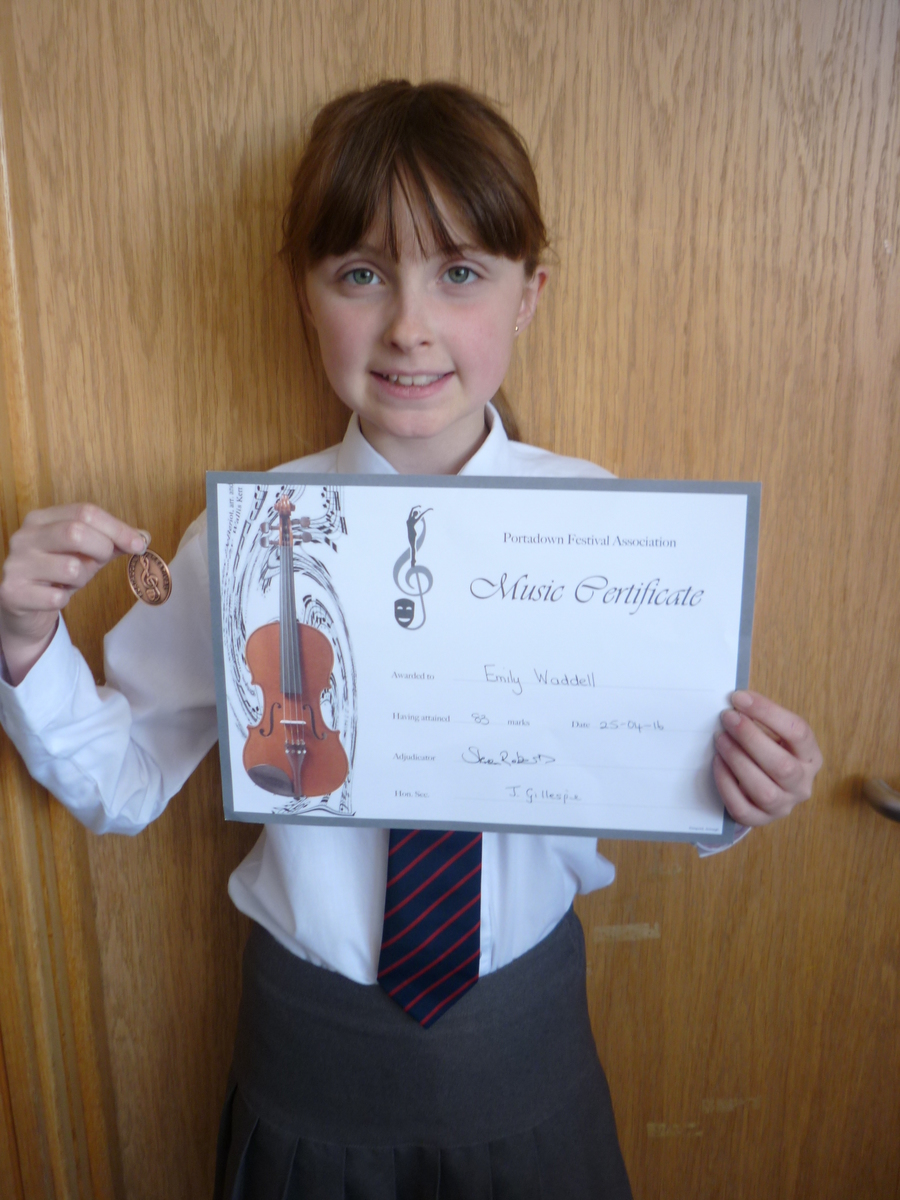 Congratulations to Bindi-Lee McQuaid.
3rd in Novice Violin Class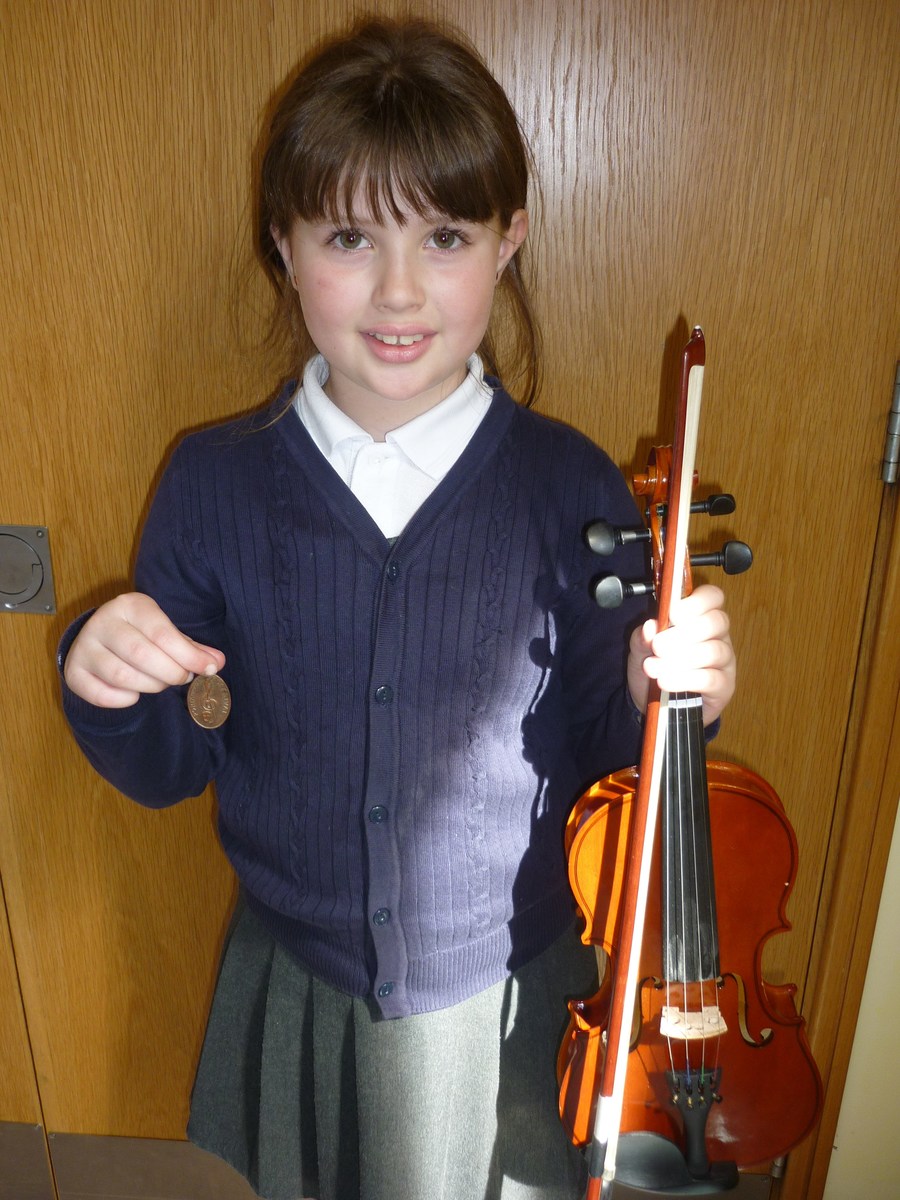 Early start on Tuesday 19th April 2016
5.30am!!!
First Evening in Scarborough,
at Last!!
Visit to Haworth village and Bronte Parsonage
Final Evening in Scarborough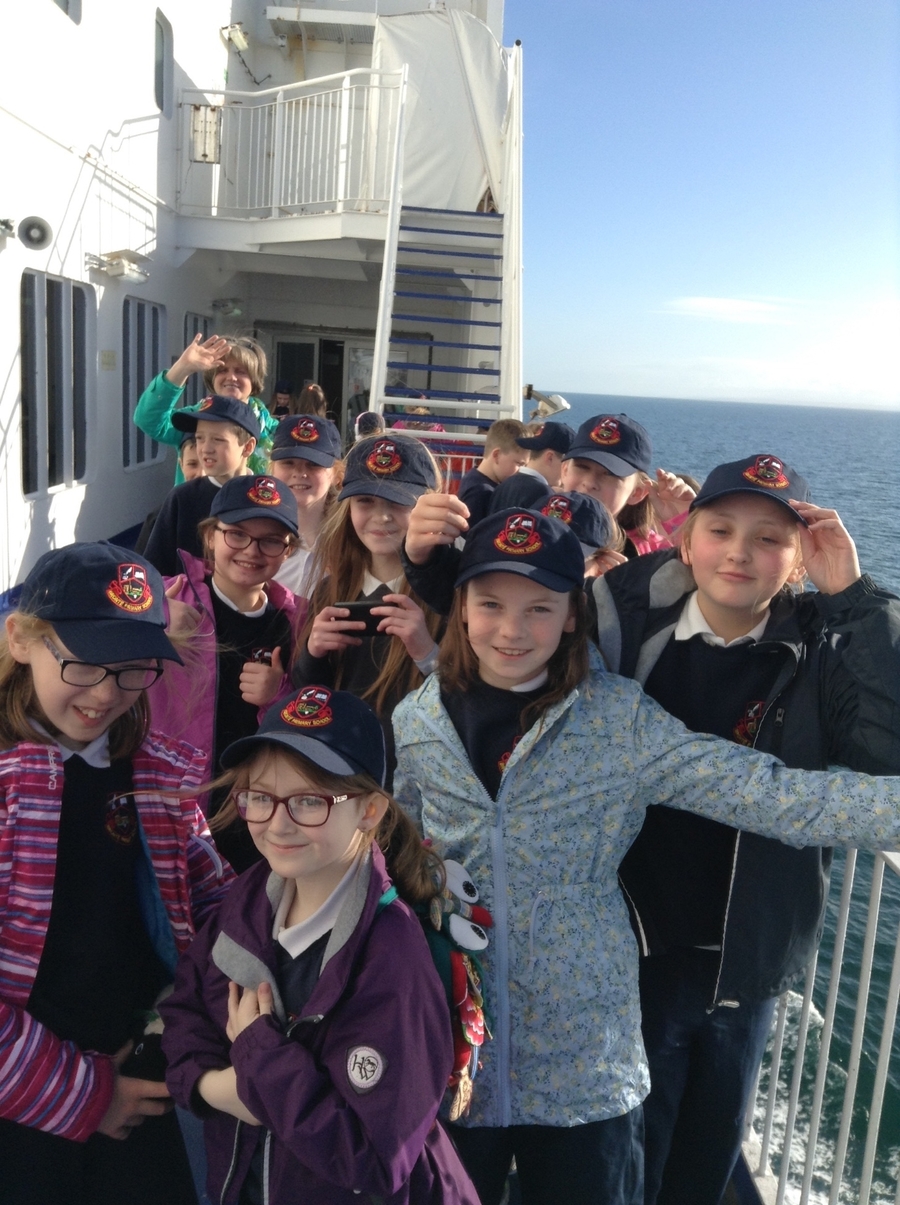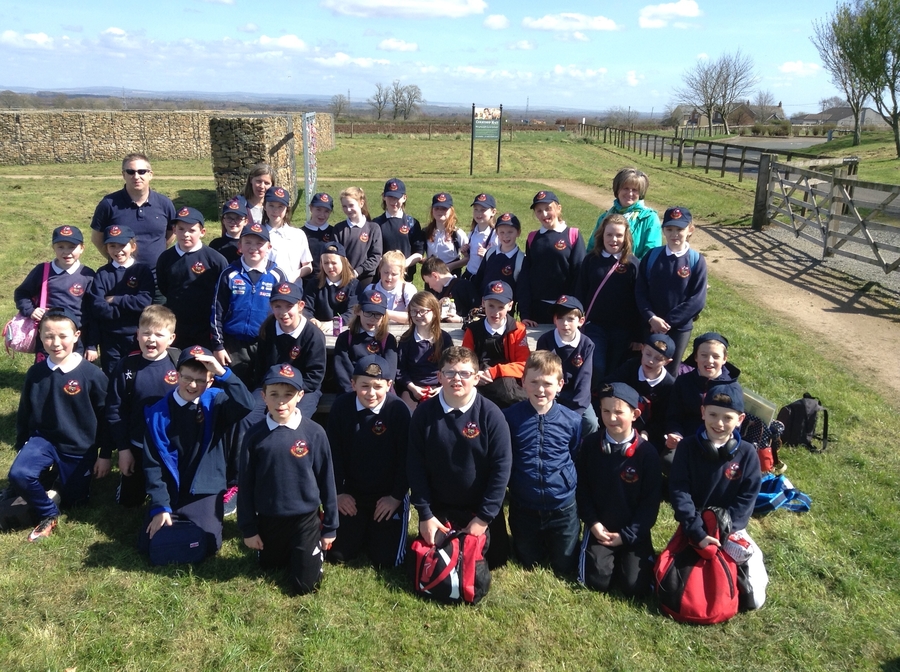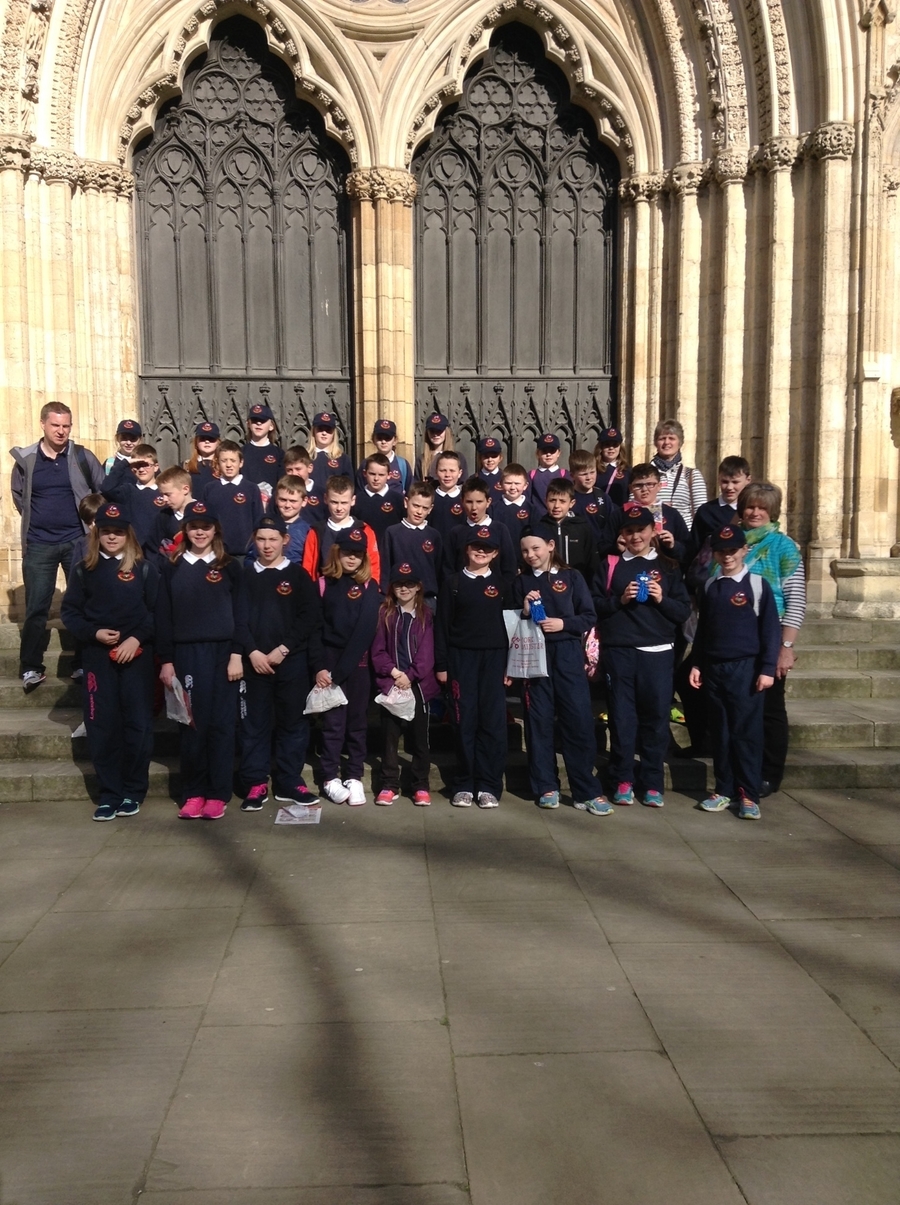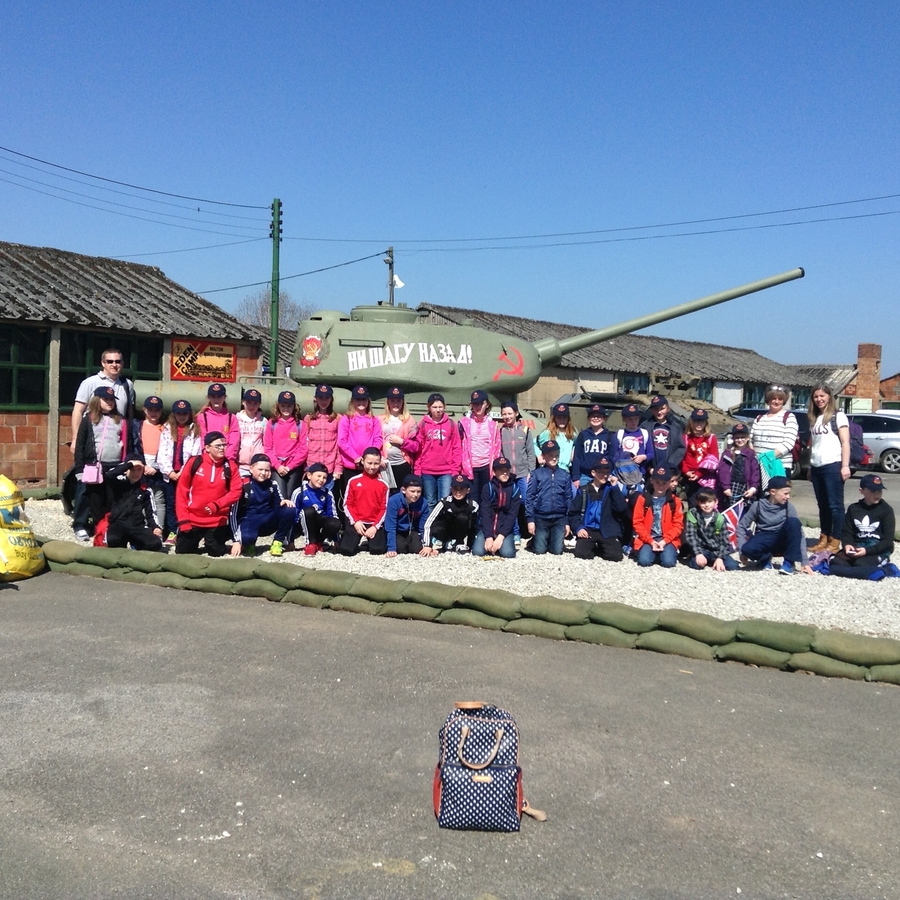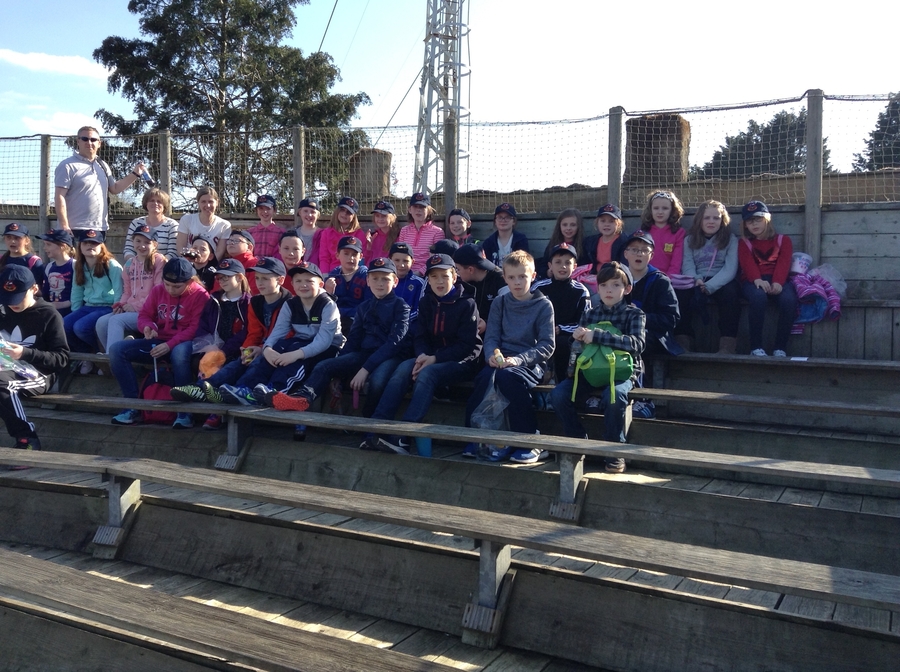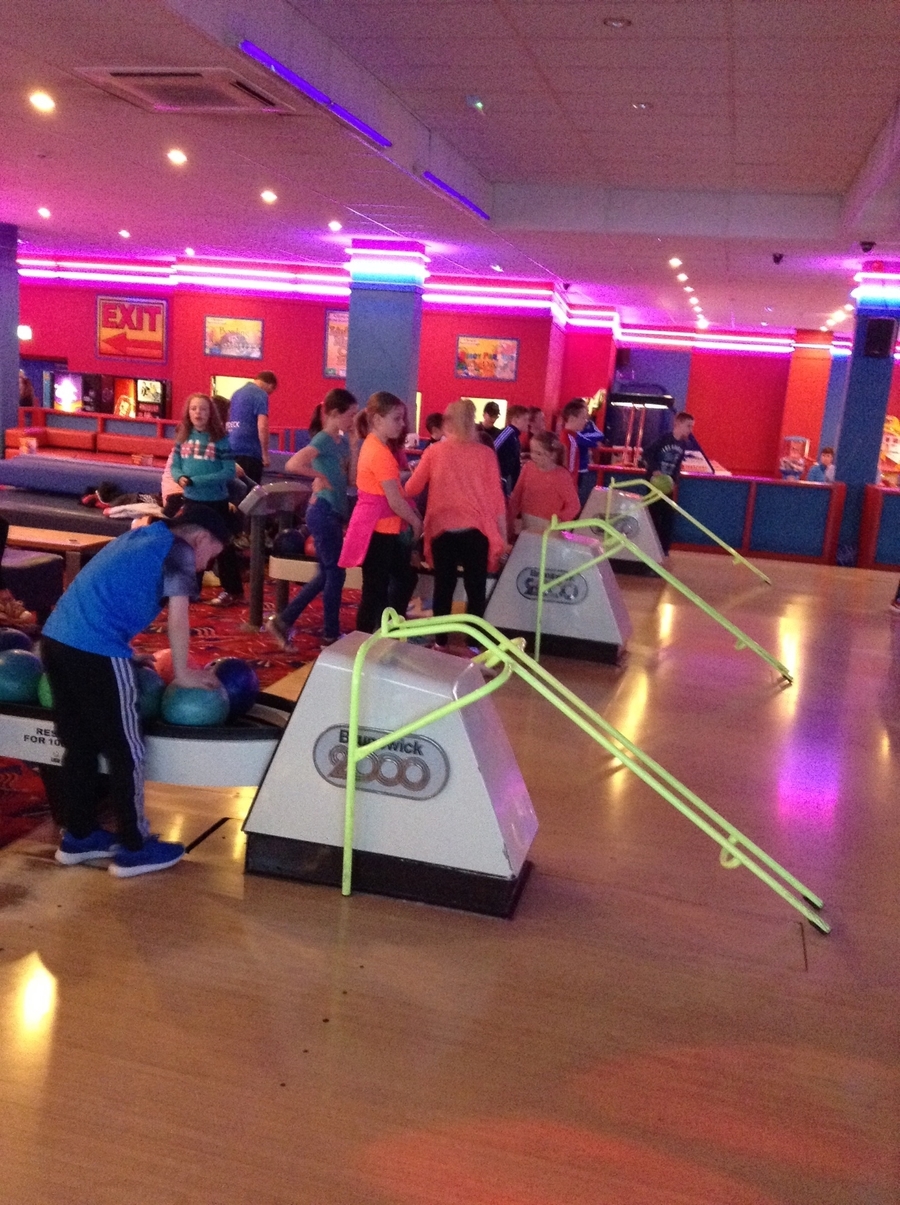 We had great fun at the end of term when the Music Service Orchestra came to school
We really enjoyed our Action MS Sponsored Walk in Tollymore March 2016
See P4/5 Page for WW2 Tea Party!
P3, 4 and 5 had an amazing time at the Amazing Journey!
Amy and Rosalind from P7 participated in the semi-finals of the Environmental Youth Speak Competition at the Palace Demesne, Armagh- with the Lord Mayor as one of the judges!!
The football team at the latest Evo-Soccer competition at Cheney Park, Banbridge..
Bronte School Meals Kitchen Celebrate
Chinese New Year
Primary 7 Host a Cross Cultural Workshop, with P7 pupils from St John's Primary, Gilford
Enjoying Our Christmas Parties
Whole Choir Visit to Tesco Bridgwater and Supervalu December 2015
P5 Choir Visit to the Manor Nursing Home December 2015
P6 and 7 Choir visit to Scarva House December 2015
Well done to all our pupils who participated in the Banbridge Speech and Drama Festival, November 2015, especially to those who won medals and highly commended certificates. Thanks also to Mrs Young and Mrs Ferris who prepared the children for the festival.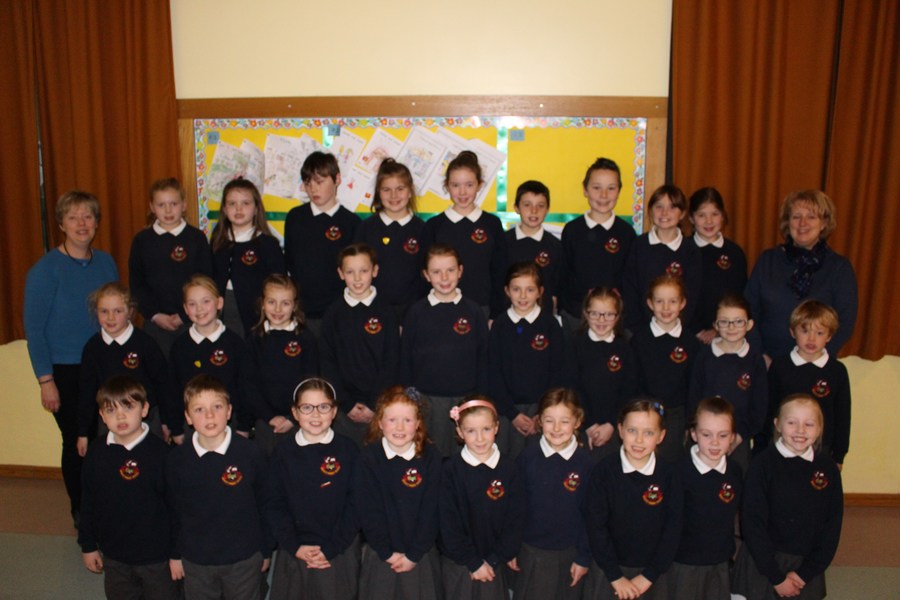 Pyjama Day for Children in Need
13th November 2015
Primary 1 Nursery Rhyme Parade
23rd October 2015
Look on the P.1. page for more photographs of Nursery Rhyme Day
81 shoe boxes for Blythswood Shoe Box Appeal
October 2015
A huge
Thank You
to all those who sent in shoe boxes!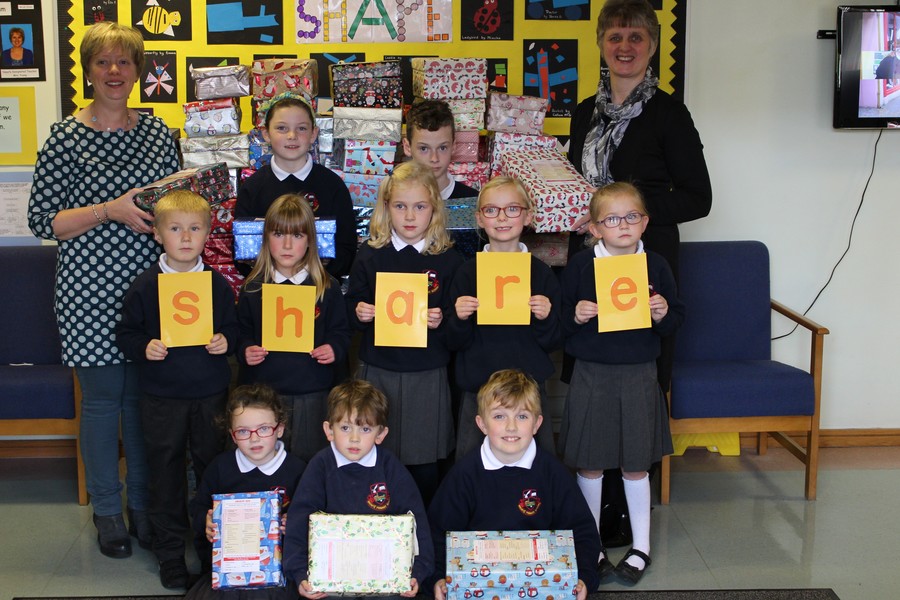 HARVEST ASSEMBLY 21ST OCTOBER 2015
Nursery celebration and tree planting ceremony
An evening of fun at our treasure hunt and BBQ.
Leavers' Assembly June 2015
Food and Fitness
with
Dairy Council
Rugby Tournament Banbridge
April 2015
Jessica, Kathryn, Darren and Alex
participate in
K'nex challenge in Newry
Coffee Morning 24th March 2015 in Memory of Mrs Helen Waddell
and in aid of
Friends of the Cancer Centre
Environmental Youth Speak
Banbridge District Council Heat
Bronte Primary School raised £1425
for Action Cancer
W5 workshop with P5 -P7
Paul Evans Soccer Match at Cheney Park Banbridge
P6 Distance Swimming Certificates
Maths Challenge Day was great fun
Everyone enjoyed wearing their "Character Hat" for World Book Day
World Book Day ~ "Character Hat" Class Prize Winners
We really enjoyed Red Day
P7 pupil Charley Dunlop has her hair cut for
NI Cancer Fund for Children
P7 pupil Charley Dunlop had her hair cut on Saturday 15th November to raise money for Northern Ireland Cancer Fund for Children.
School Council helped her raise some money in the Celebrity for a Day event at Bronte Primary on Friday 14th November.
The event raised £213.50 for Charley and NI Cancer Fund for Children.
PTA Film Night
Friday 14th November 2014
Over £500 raised - Thank you!
Celebrity for a Day
Supporting Children in Need and
Cancer Fund for Children
Guess who made a special appearance?!!
Shoe Box Appeal.....Thank You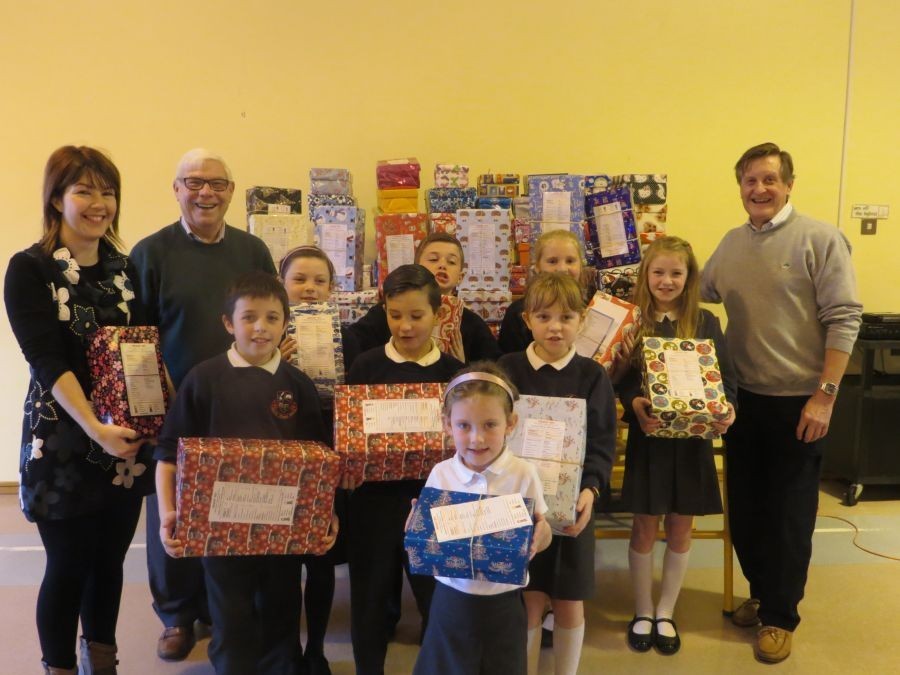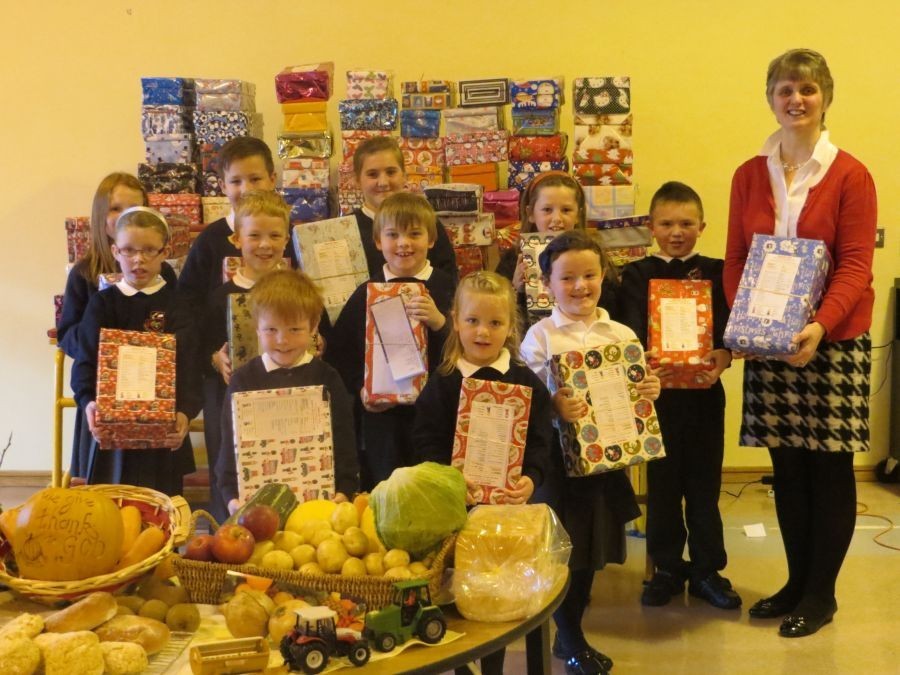 Harvest Assembly 2014
Prize Winners From Our Book Fair Competition

Nursery Prize Winners ~ Alex & Jenna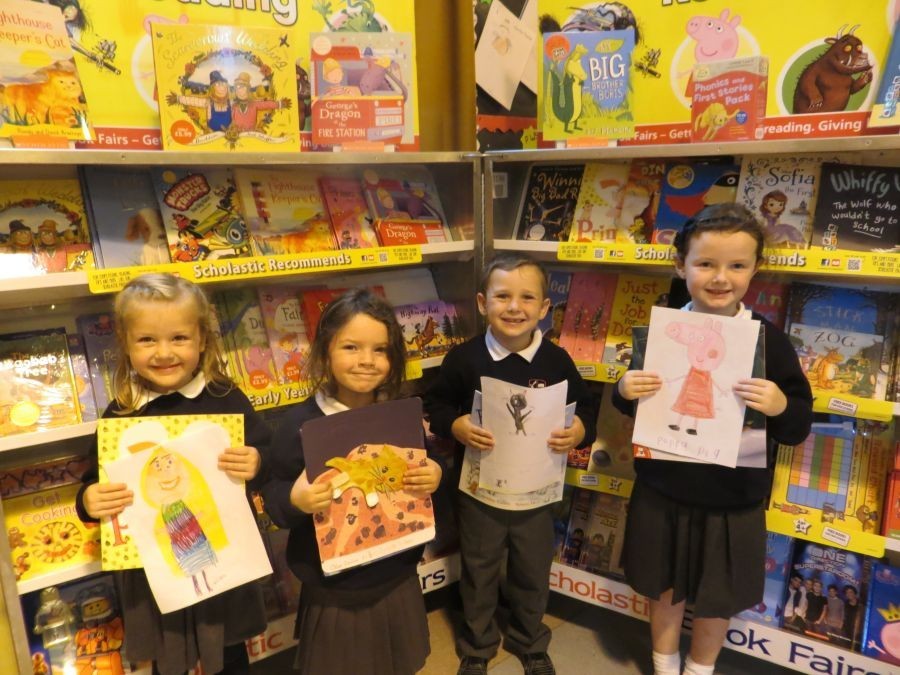 P1 & P2 Prize Winners ~ Mischa, Chloe, Logan, Amy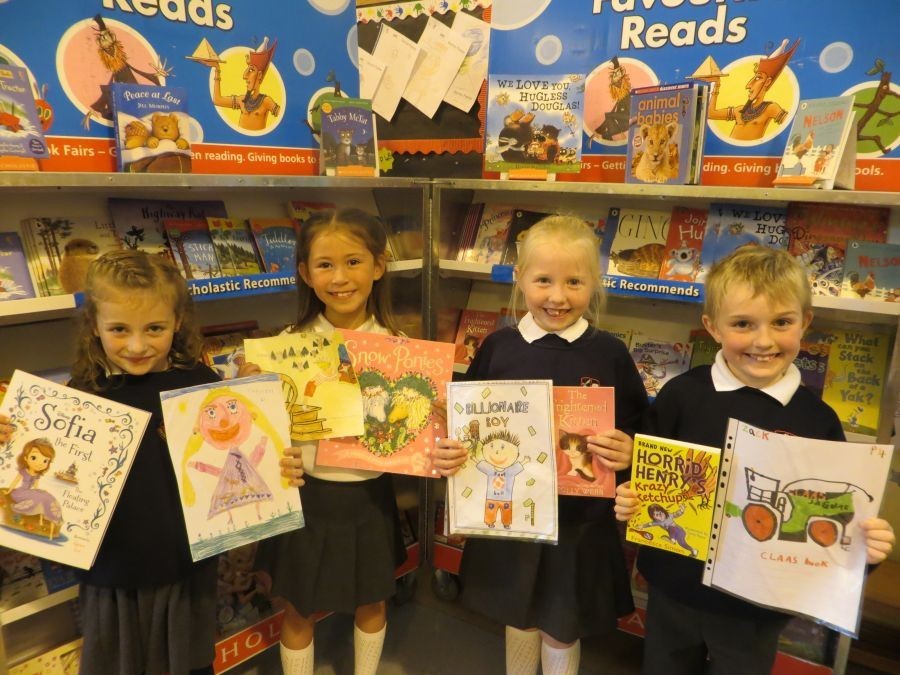 P3 & P4 Prize Winners, Tara, Lassara,Lilia, Zack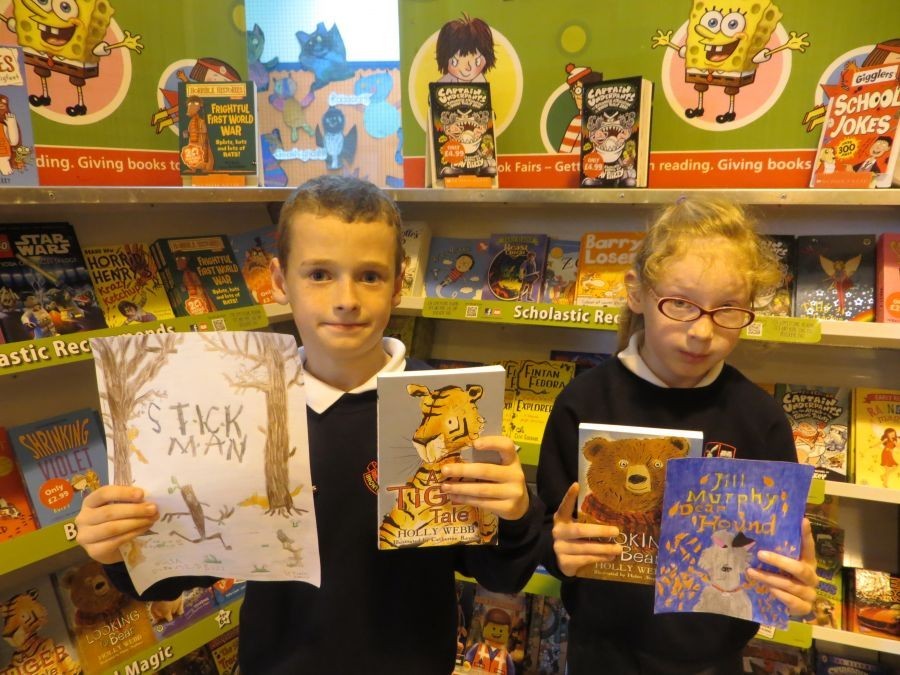 P5 Prize Winners, Jamie & Sophie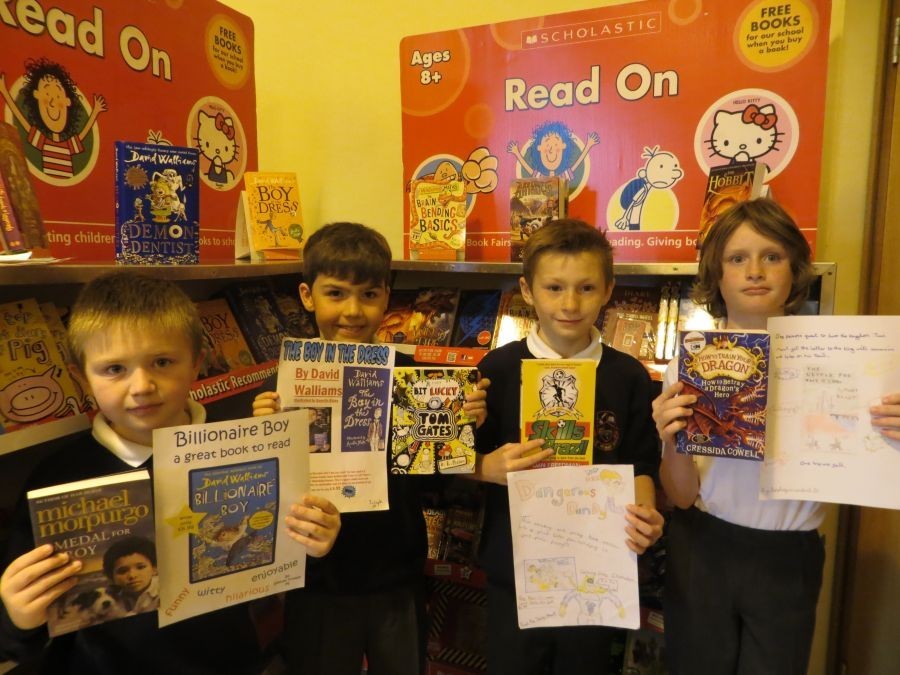 P6 & P7 Prize Winners, Samuel, Thomas, Samuel, Angus
Welcome to our new School Council 2014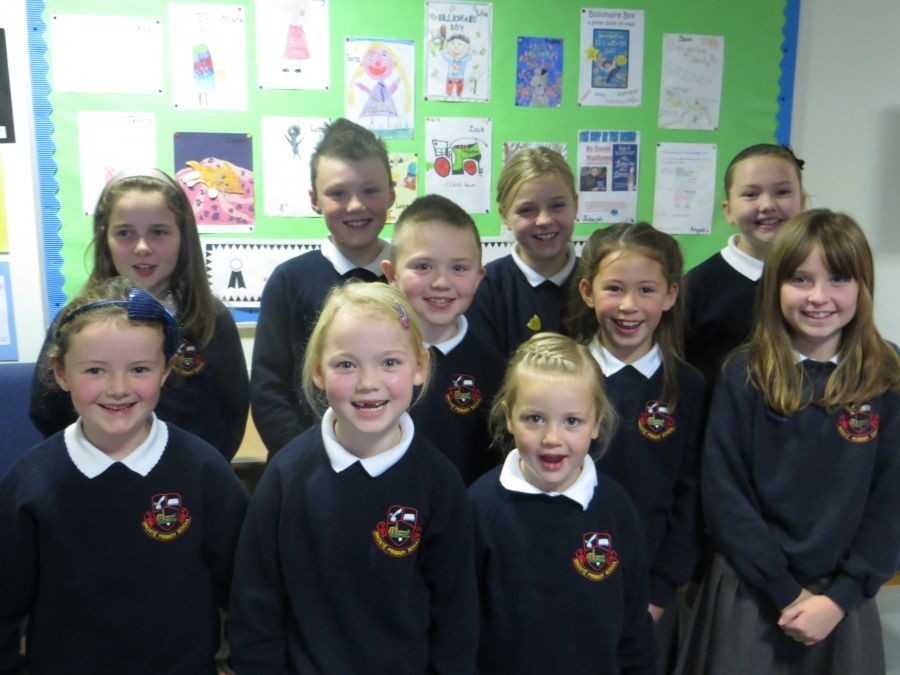 Welcome to our new Eco Committee 2014
Oliver by P7 June 2014
Sport's Day
"Hey Ewe" December 2013
School Christmas Dinner 2013