Welcome to Bronte Primary School and Nursery Unit!
I hope this website will give you an introduction to our school. However, if you wish to discuss anything further or view the school premises, do not hesitate to contact the school.
I look forward to hearing from you.
Mrs E Davidson (Principal)
See News page for photos of our Spring Concert
EVENTS FOR WEEK BEGINNING 13TH MAY
Tuesday: Netball Practice After School
Girl's Football Tournament, Richill
Wednesday: Team GB Event with Laura Samuel
Gardening Club
Thursday:Evo Soccer
The netball team attended a tournament organised by ABC Council recently. They played well and had an enjoyable day!
A very busy but enjoyable morning at the P7 Business Enterprise event.
We presented a cheque to Mrs Maureen O'Dowd from the Perinatal Trust Fund, for £2000. This money included Donations in Lieu of Gifts at Christmas, A Non-Uniform Day, School Choir Carol Singing at Tesco and Christmas Concerts.
P4-7 Friendly Football Tournament at Drumadonnell PS- Sunshine,goals and lots of fun!
Rugby tournament at Banbridge Rugby Club
Girls' Football Tournament at Cheney Park, our 'A' team finishing 3rd overall!
Congratulations to Anna Cowan
1st at Portadown Music Festival in the Piano Class
CONGRATULATIONS TO THE WINNERS OF THE PTA FIRESIDE QUIZ!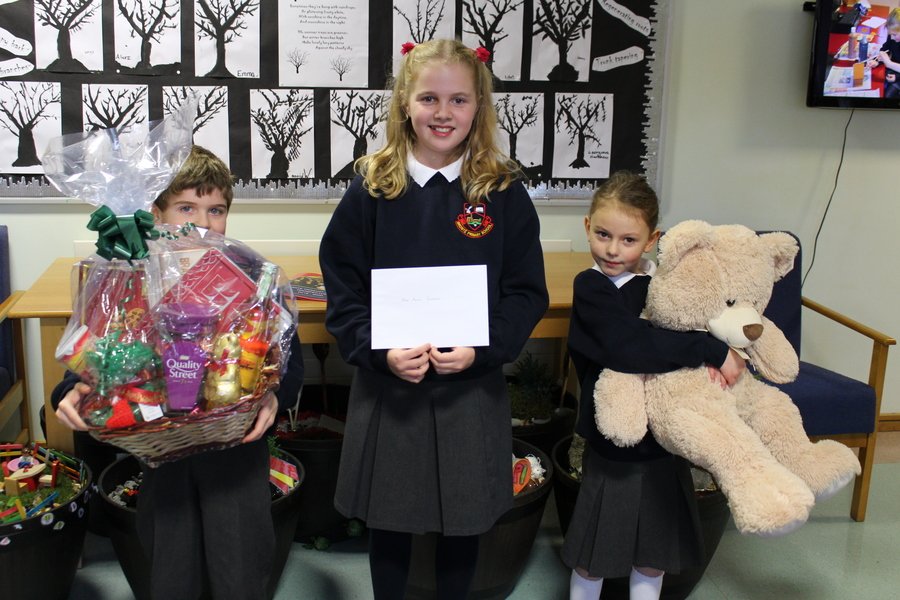 Pupils are enjoying our new Breakfast Club,
which runs from 8.05am to 8.50am each morning.
Dinner Menu on Virtual Office page