Our football team enjoying the latest EVO Soccer tournament at Cheney Park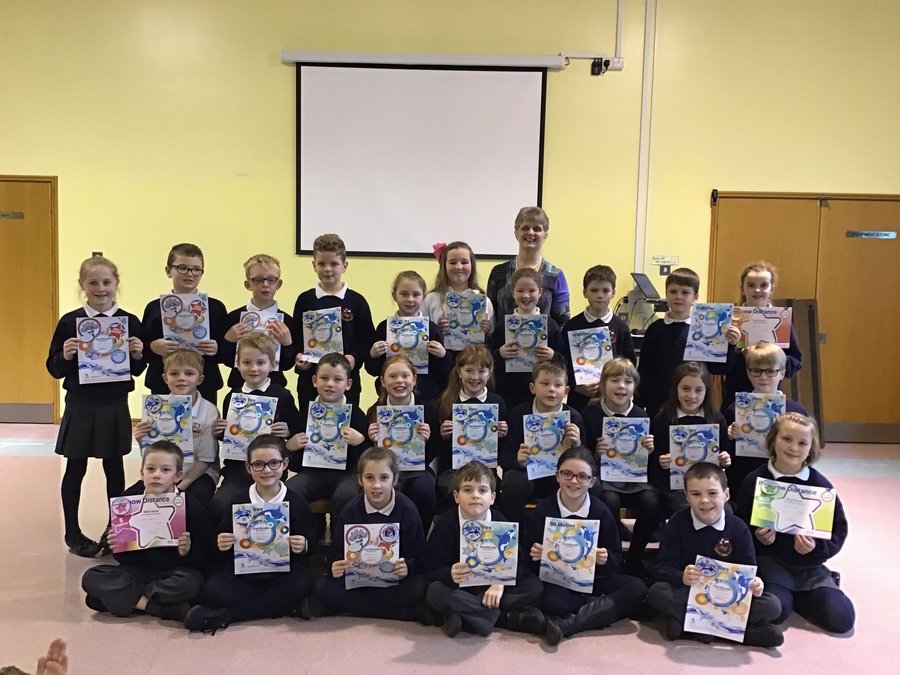 Santa arrives at the party
. Breakfast Club Christmas Party
Christmas Counts by P1 - P3
Our school choir went carol singing to Tesco
Carol Singing at Rathfriland Manor
Crazy hair and back to front day in aid of Children in Need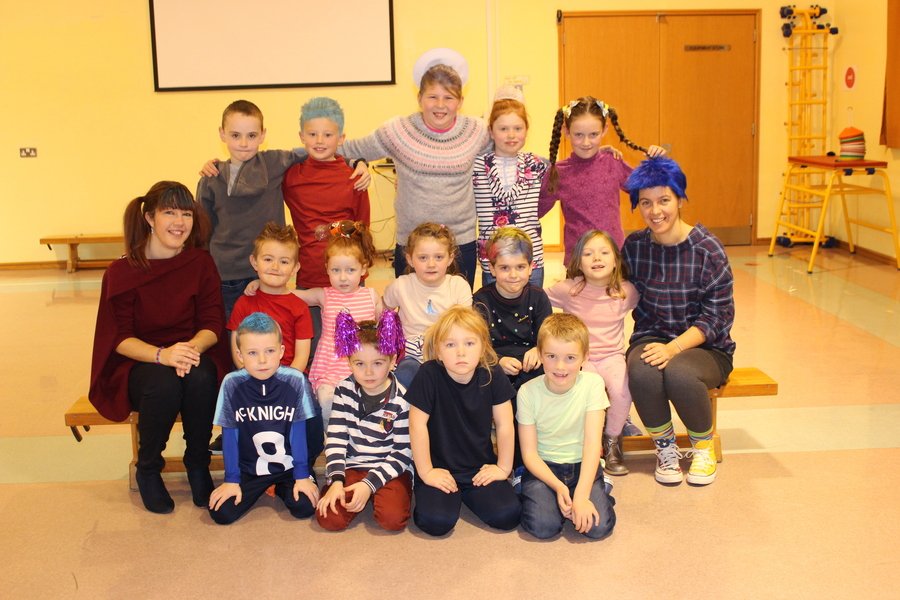 Banbridge Speech Festival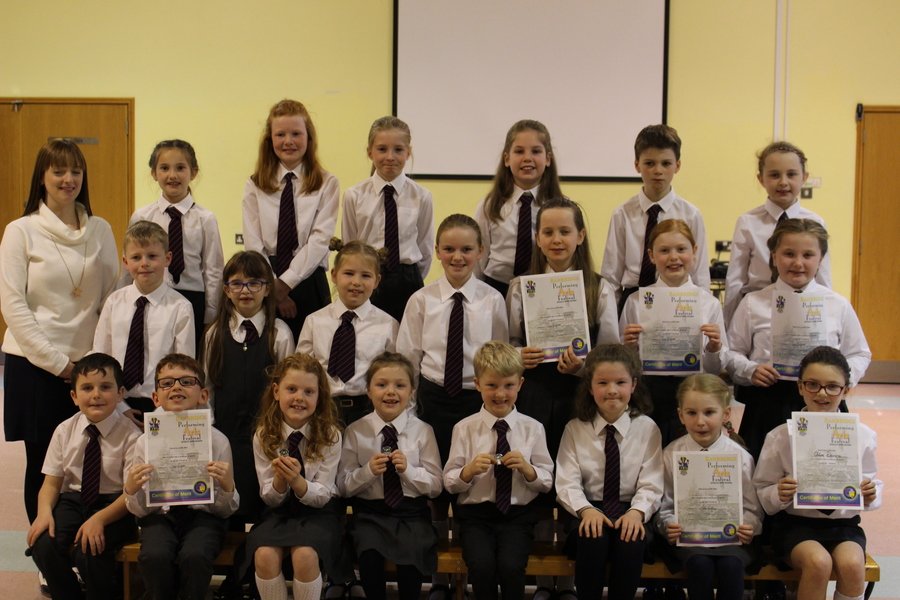 Shoe Box Appeal October 2018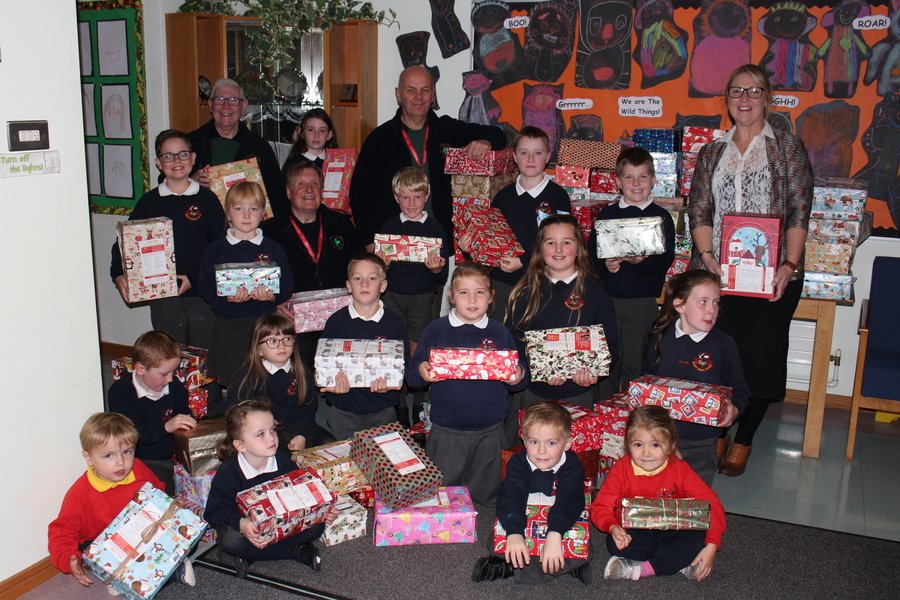 This year we had 21 pupils competing in Banbridge Speech and Drama Festival, all of the pupils preformed with confidence and should be very proud of their achievements. The following pupils all received 2nd place medals; Harry McCallister (P3), Molly McCallister (P4) and Rachel Hanna (P5). Kara McGregor (P4) was placed in 3rd place and a further six pupils received Commended Certificates. The rest of the competitors received excellent scores of 82,83 or 84.
Scholastic Book Fair
Many thanks to all who supported our Book Fair from 1st to 3rd October which made £1430 giving a commission of £858 which can be spent on books for school.
BOOK FAIR COMPETITION
Thanks to all those who entered our Book Fair competition and congratulations to all the winners.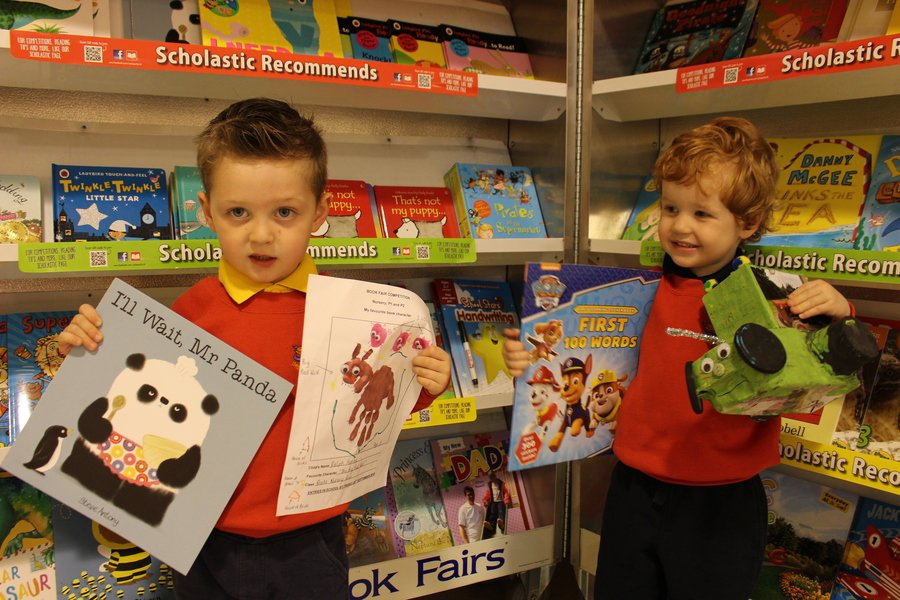 Nursery winners Ralph and Robbie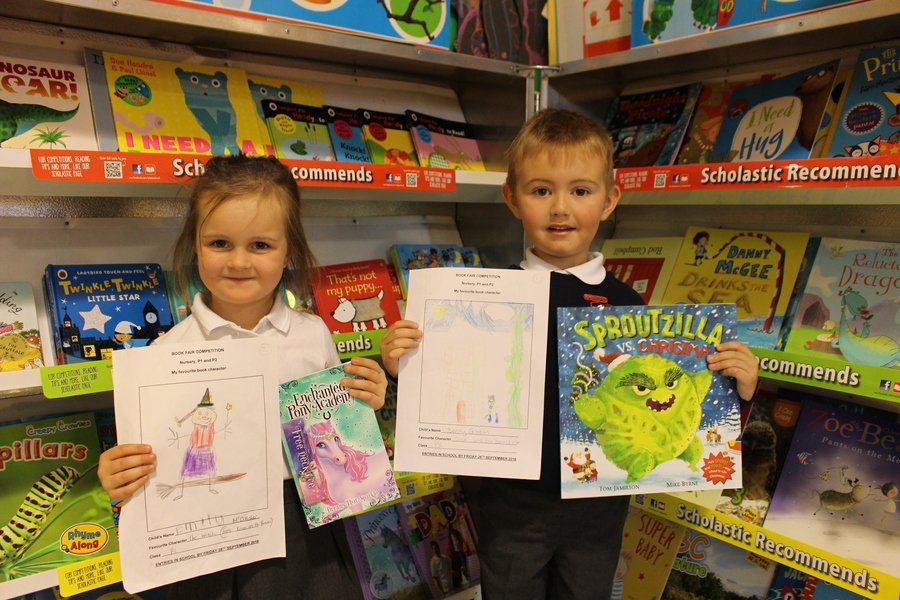 P1 winners Emily and Benny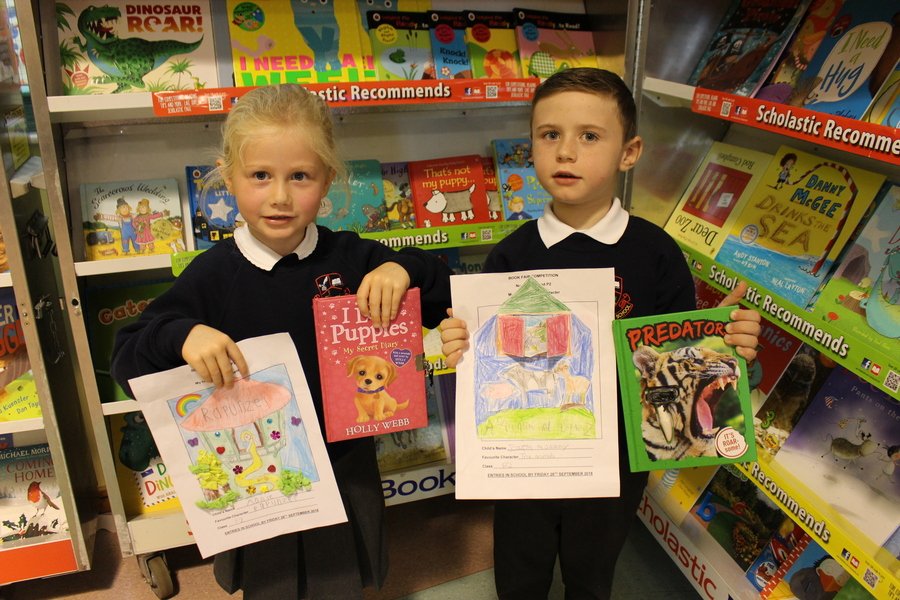 P2 winners Annie and Joseph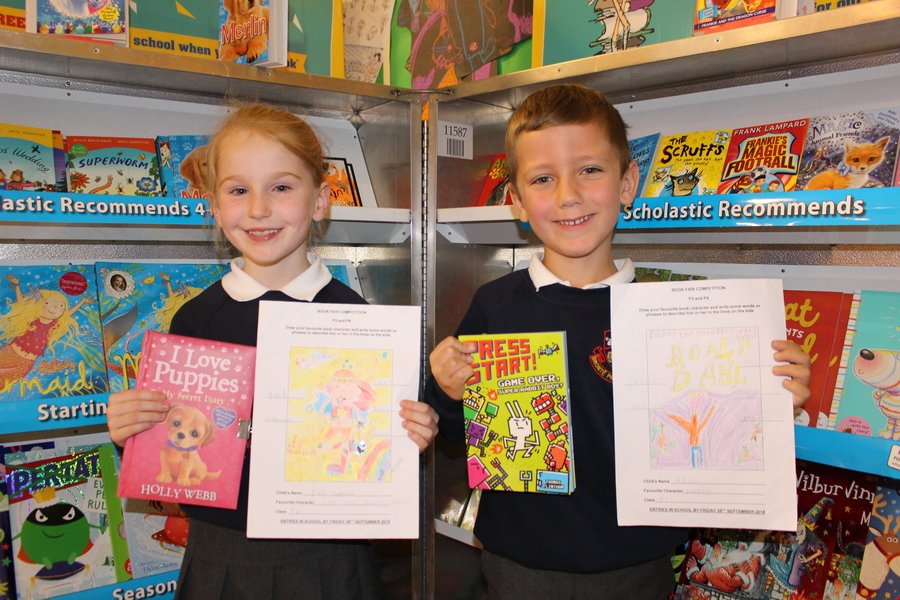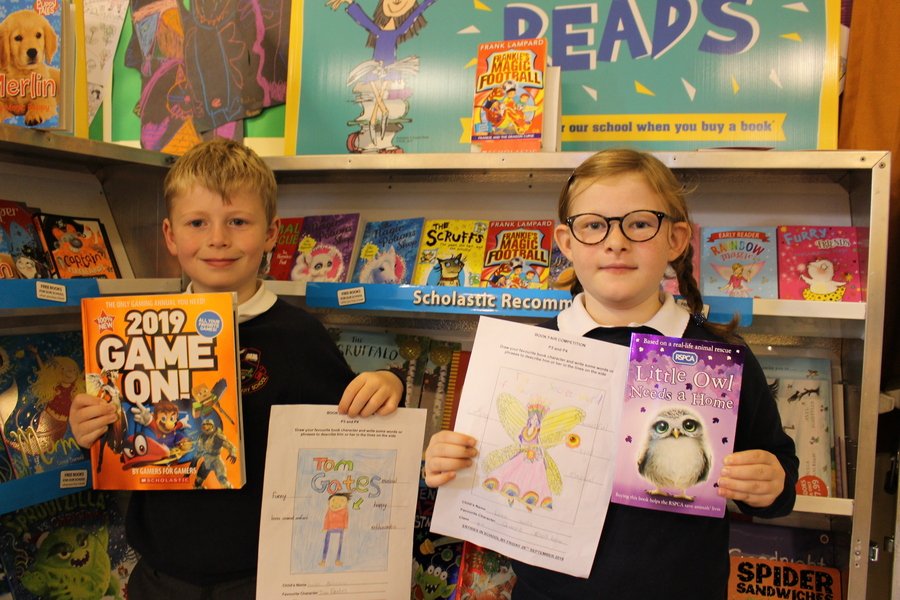 P4 winners Luke and Lexie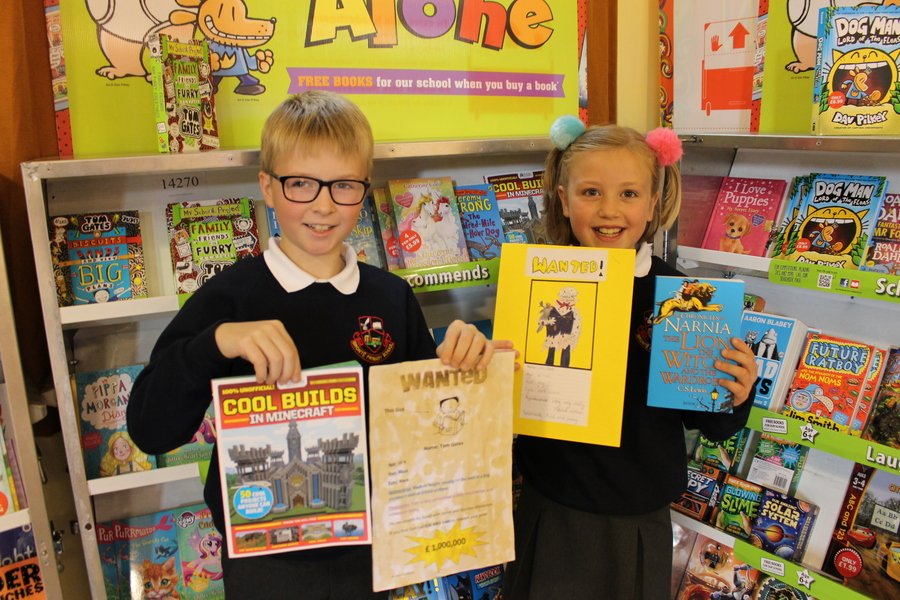 P5 winners James and Mischa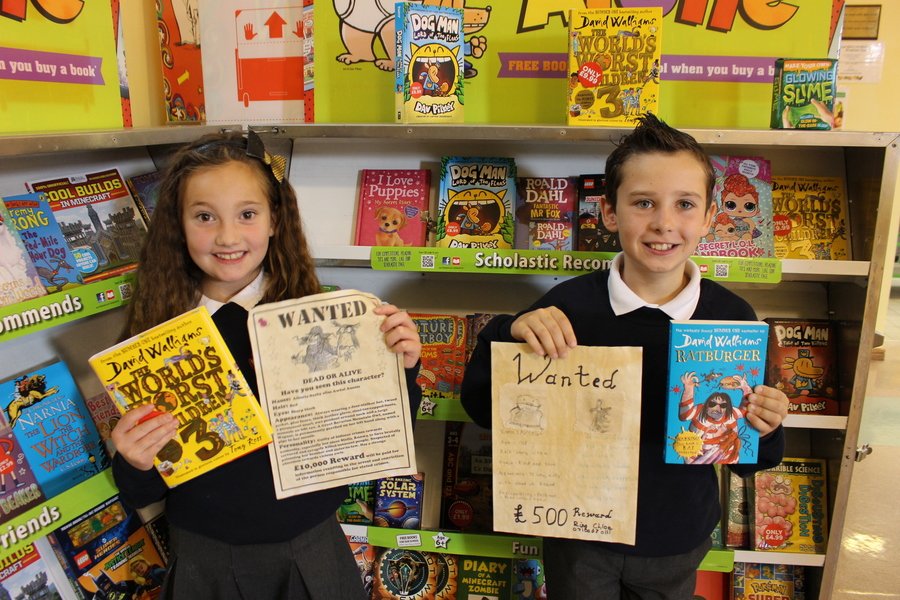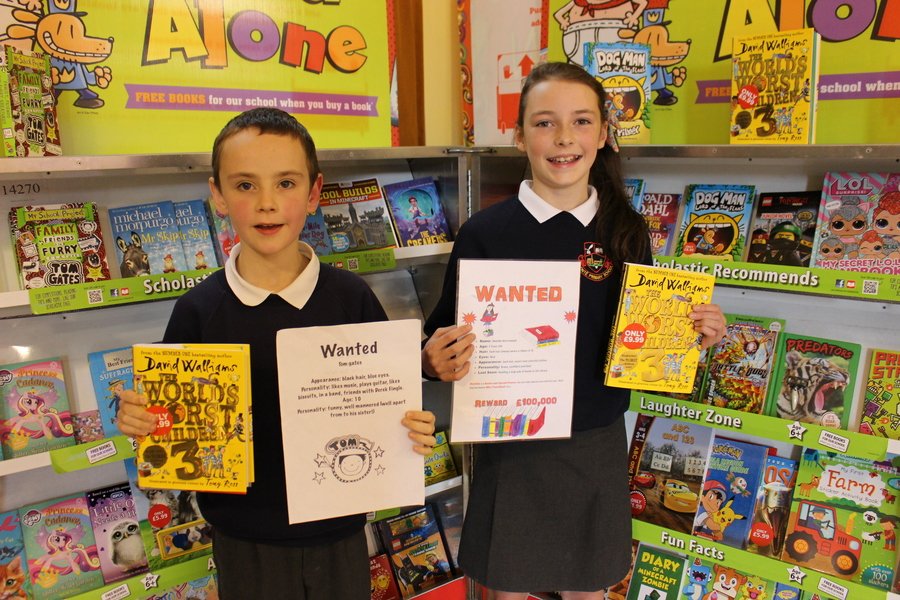 P7 winners Jacob and Taylor
School Council 2018 - 2019
Foundation Stage Councillors
P.1. Councillors - Lily and Benny
P.2. Councillors - Chloe and Charlie
Key Stage 1 Councillors
P.3. Councillors - Cora and Robbie
P.4. Councillors - Kara and Scott
Key Stage 2 Councillors
P.5. - Georgina and Luca
P.6. - Nina and James
P.7. - Abbie and Jacob
Foundation Stage Council
P.1. - Olivia and Hugh
P.2. - Anabella and Reuben
Key Stage One Eco Council
P.3. Rachel and Charlie
P.4. - Molly and Thomas
Key Stage Two Eco Council
p.5. - Grace and Callum
P.6. - Amy and Logan
P.7. - Tara and Taylor