We had great fun on Maths Day!
Each class took part in a special Easter Assembly
PTA organised a fantastic Fashion Show on 22nd March and raised over £2000 for school funds!
A huge thank you to the PTA for all their work and to all those who helped with and supported the Fashion Show.
Setting up for the Fashion Show
Fashions from Angelic Boutique, Banbridge
Children's Fashions from Calini, Banbridge
Fashions from LK Bennett, Outlet, Banbridge
Fashions from Olsen Outlet, Banbridge
Children's Sportswear from Shoefair @Donaghys, Banbridge
Pupils modelling the winning designs from the
"T-Shirt Competition"
Fashions from Dresscode, Banbridge
Children's Fashions from Tesco, Banbridge
Fashions from Martha Jayne's, Rathfriland
Members of the Schomberg Society visited our school and we learnt about Ulster Scots people and traditions
Amazing Journey visited our school on 16th March
We enjoyed a Book Swap for World Book Day
Colleen Milligan, from Air Ambulance NI
was given a cheque for
£1532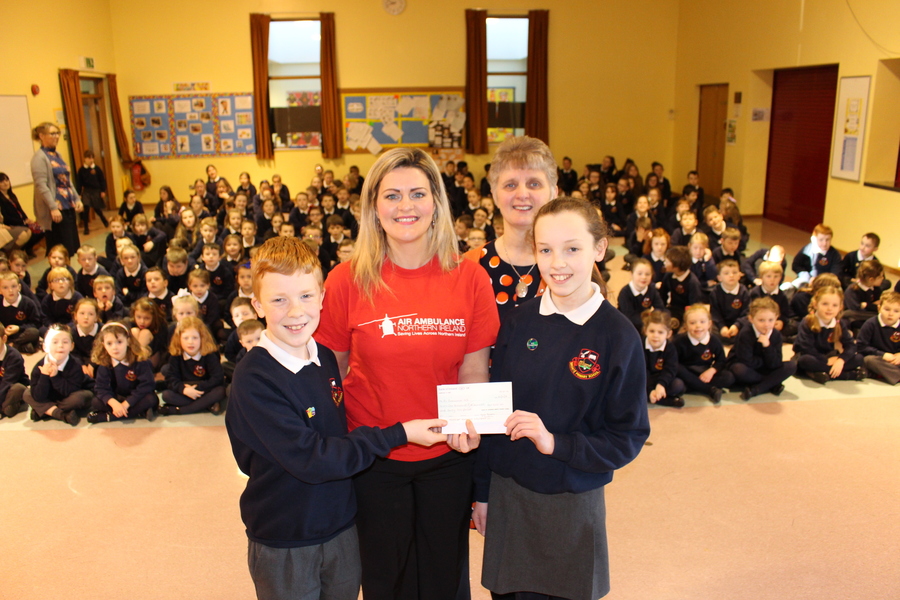 The money was raised by:
Donations in Lieu of Christmas Gifts
Christmas Jumper Day
Carol Singing by Choir
Concert Collections
Thank you to everyone for your generosity!
Bronte Primary has a adopted a Red Kite and named her Ruby.
She and her partner have a nest close to school.
Mr Alan Ferguson, the R Kite Project Officer for RSPB, presented the adoption certificate on Friday 9th February 2018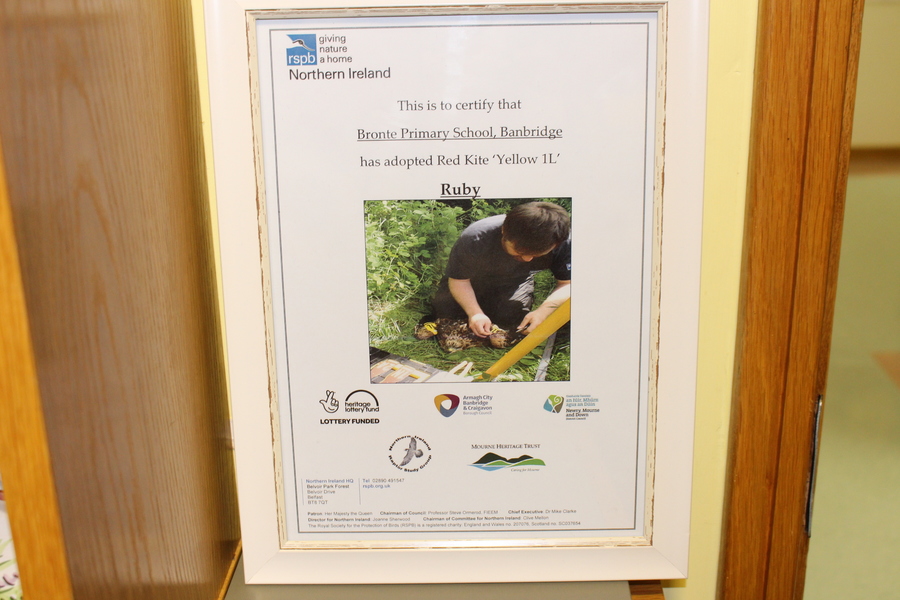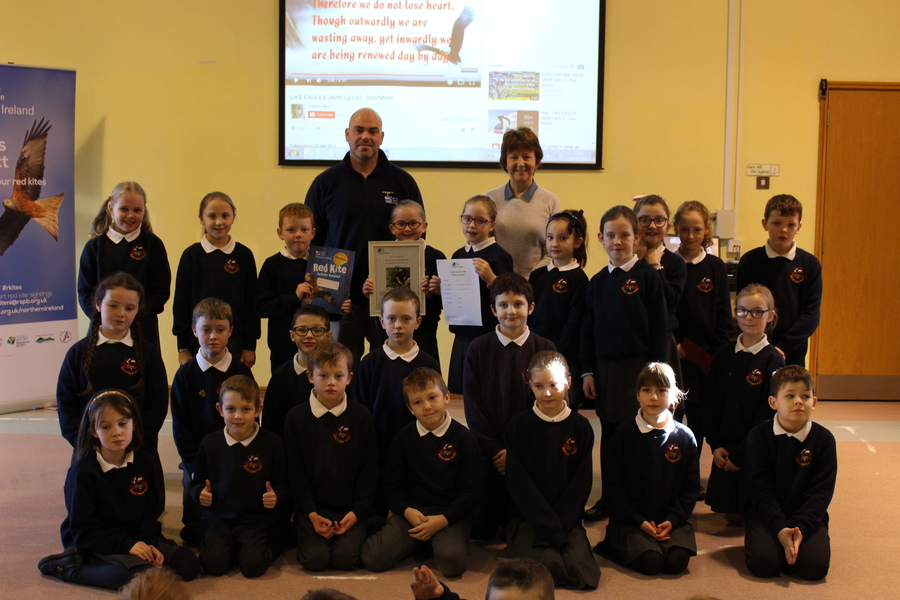 We enjoyed a fabulous Christmas Dinner
Thank you Mrs Megaw and all your helpers!!
We wore something Christmassy and raised money for Air Ambulance NI
Bronte Primary Choir Sang for the Residents of Rathfriland Manor
We collected 95 shoeboxes for Blythswood.
They will be sent to Bangladesh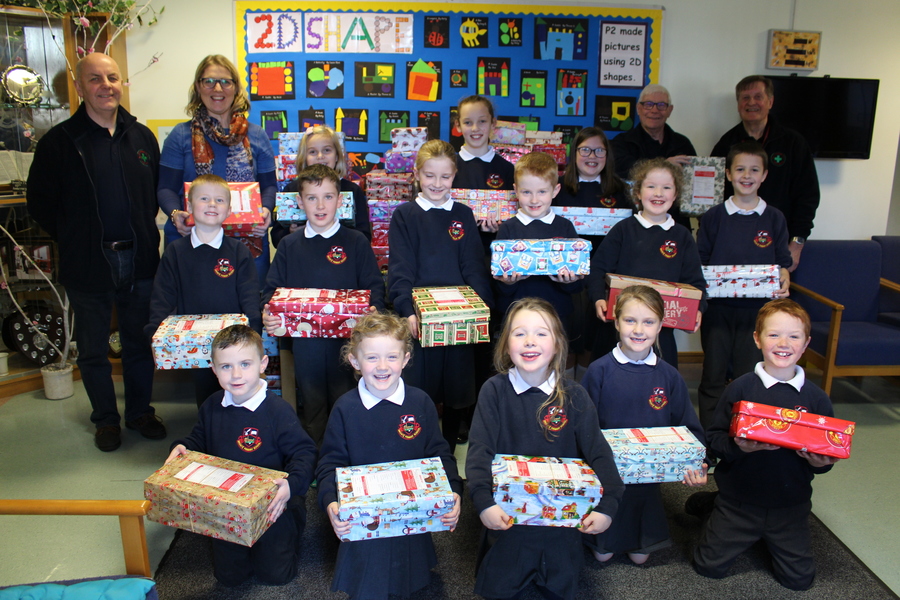 Primary 7 helped load the Blythswood van with shoeboxes
We had a special Harvest Service on 25th October 2017 where each class took part.
Primary 1
Congratulations to all our
Book Fair Competition Winners!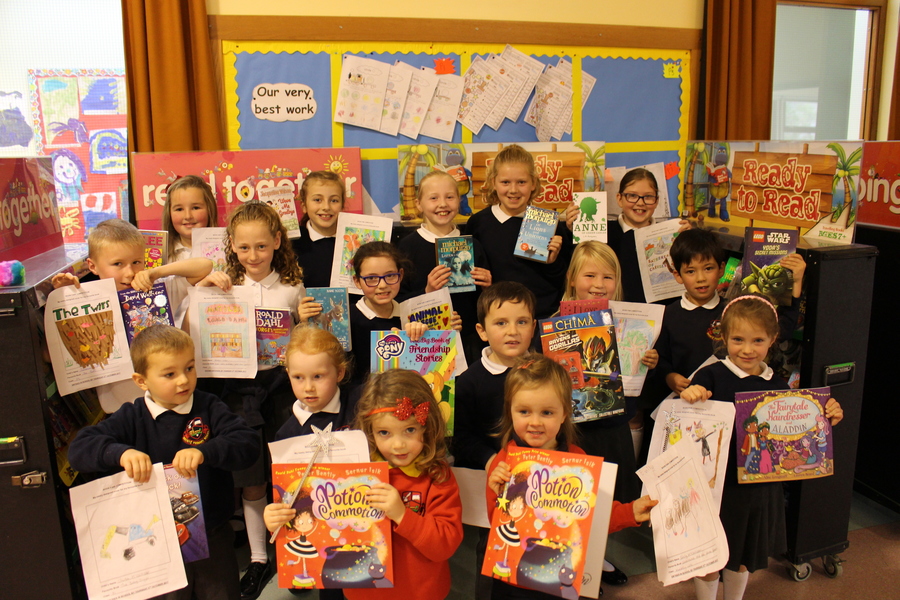 Winners pictured with their
competition entries and prizes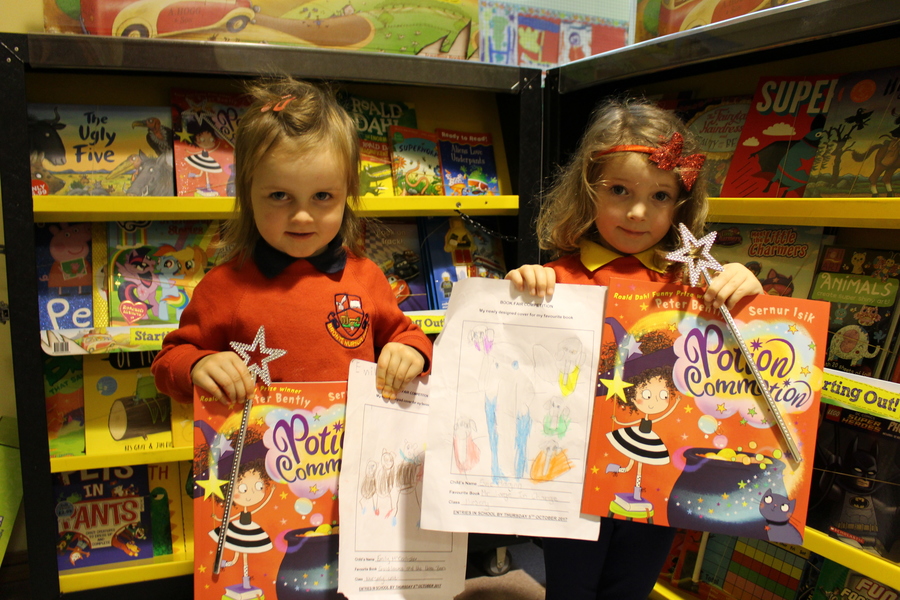 Emily and Evie from Nursery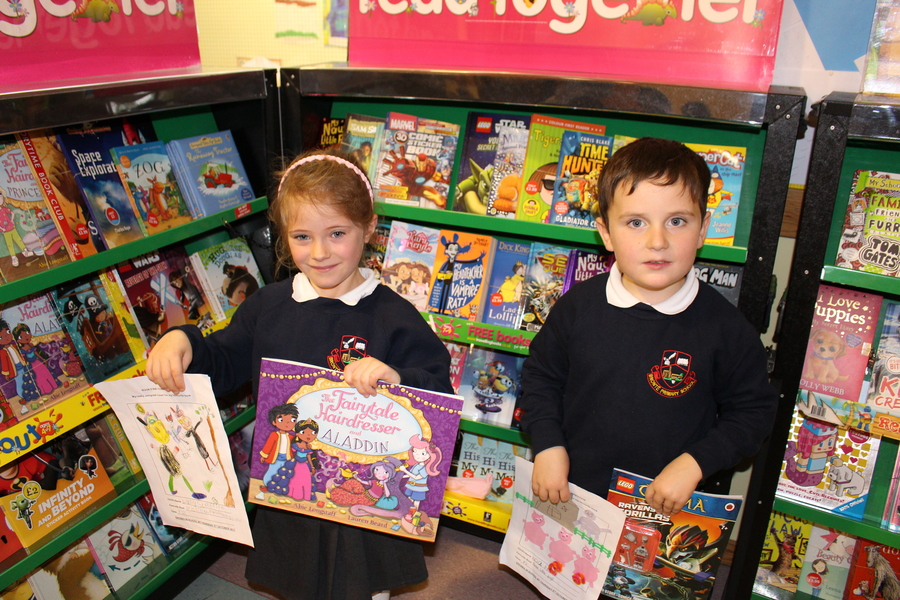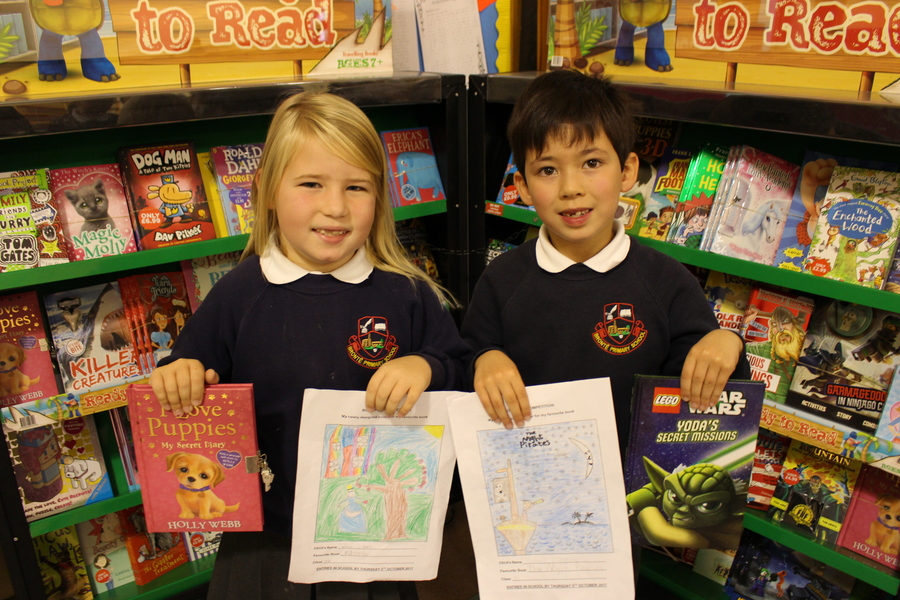 Hollie and Stafford from P3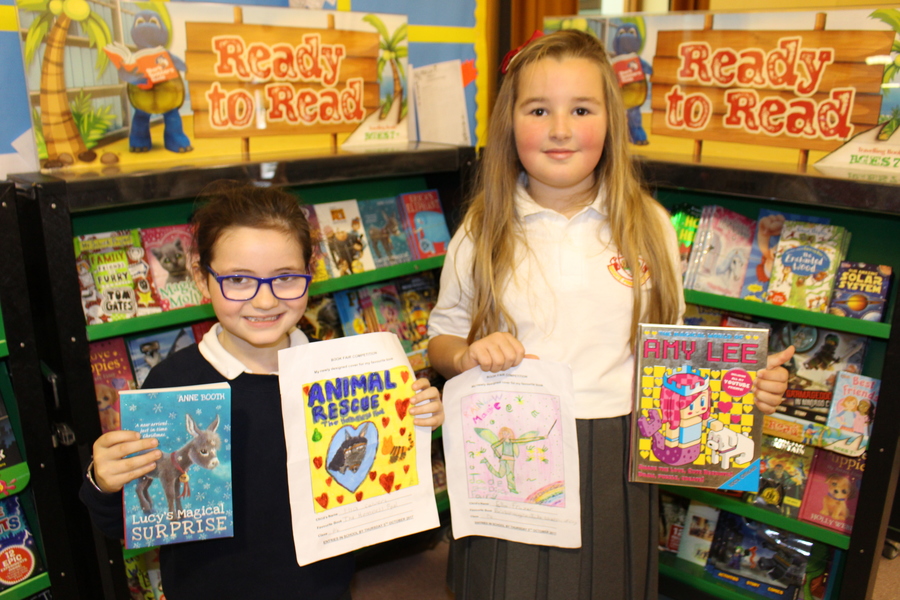 Ella C and Ella F from P4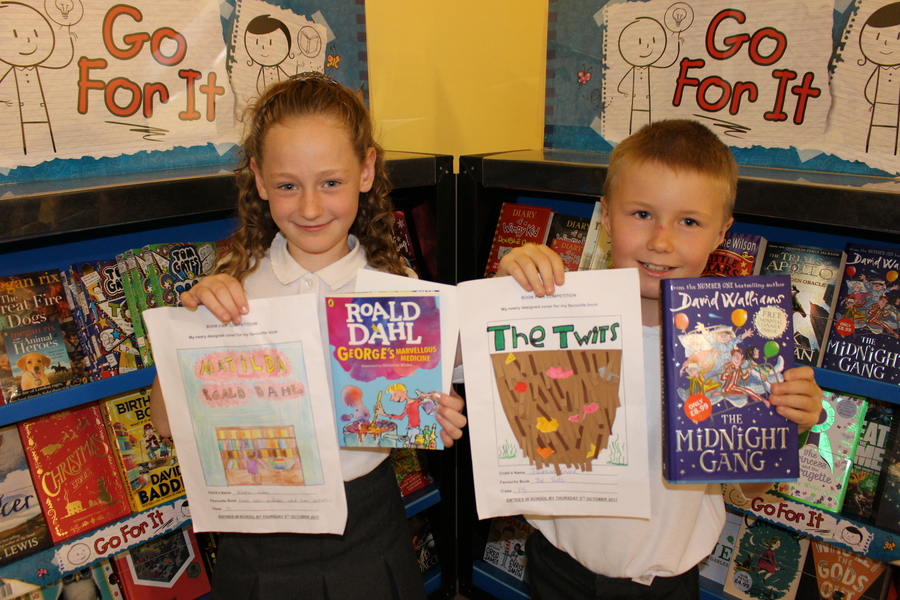 Nicola and Jonathan from P5