This year we made books of our writing:
A Prickly Predicament, Autumn Poems, Mouse Poems, Myths, Our Pantomime Trip, River Nile Facts, Desert Facts and The Creepy House,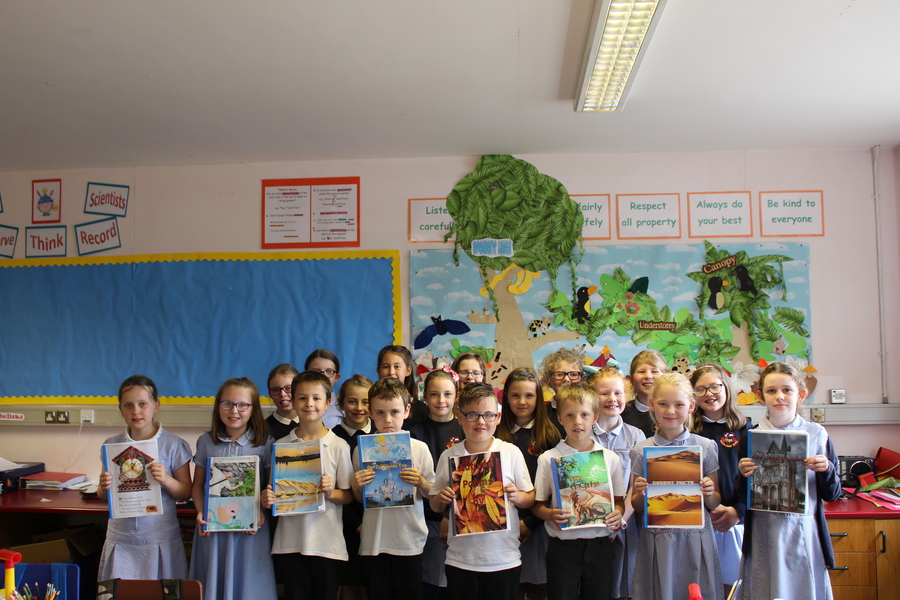 Our School Trip, June 2017
We learnt about the plants in the
Palm House
We enjoyed our visit to the Ulster Museum
We had great fun in the park!
We had great fun at Sports' Day
Useful Websites for Primary 5
Click here for Carroll Diagrams
Click here to practise your Mental Maths Skills
Click here to have some Maths Fun
Click here to view clips about migration
Click here use an interactive clock
We learnt lots about rainforests and enjoyed making our own!
We had great fun on Maths Day
15th February 2017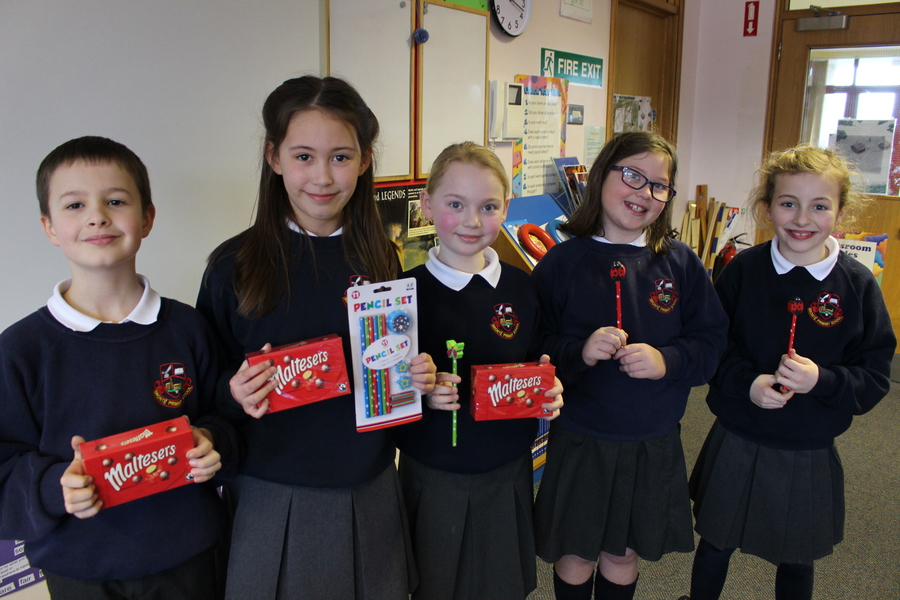 P5 Maths Day Challenge Winners:
Aaron, Lassara, Amy, Rachel and Tara
Measuring inside and outside.
We worked out perimeter and area.
We played games and made patterns
We made Super Shapes.
Do you know what an icosahedron is?
We made a display of our Neolithic Pots
We tried Apple Jelly - Early Man gathered crab apples!
P5 thoroughly enjoyed Amazing Journey
Jack Frost
Mrs Robinson visited our class and we painted "Jack Frost" after reading the poem.
Thank you Mrs Robinson - we really enjoyed your visit!
We have been making Mesolithic Huts
January 2017
We had great fun making Firework Posters
November 2016
Pyjama Movie Day in aid of Children in Need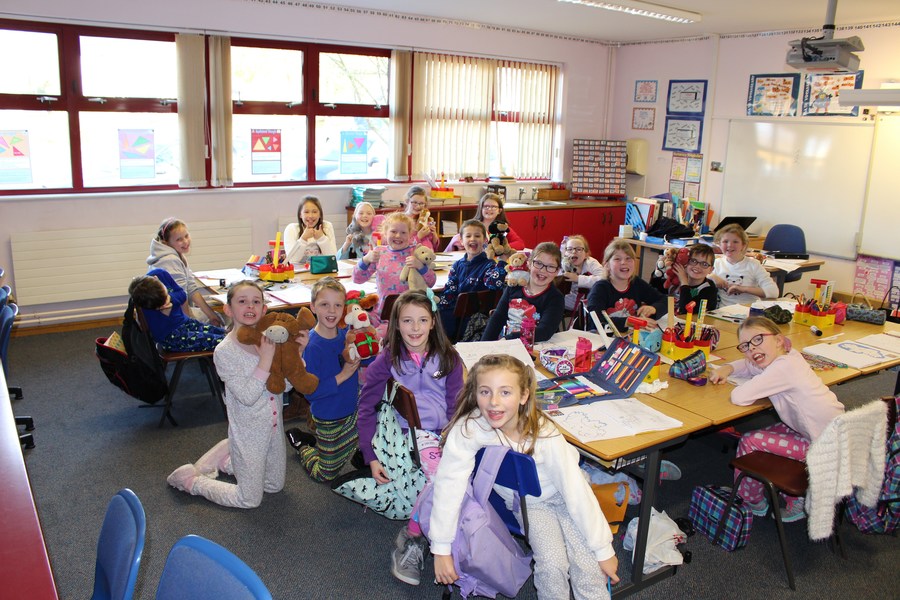 We had great fun measuring in the classroom
Weighing with Mr McRoberts
October 2016
Learning about capacity- October 2016